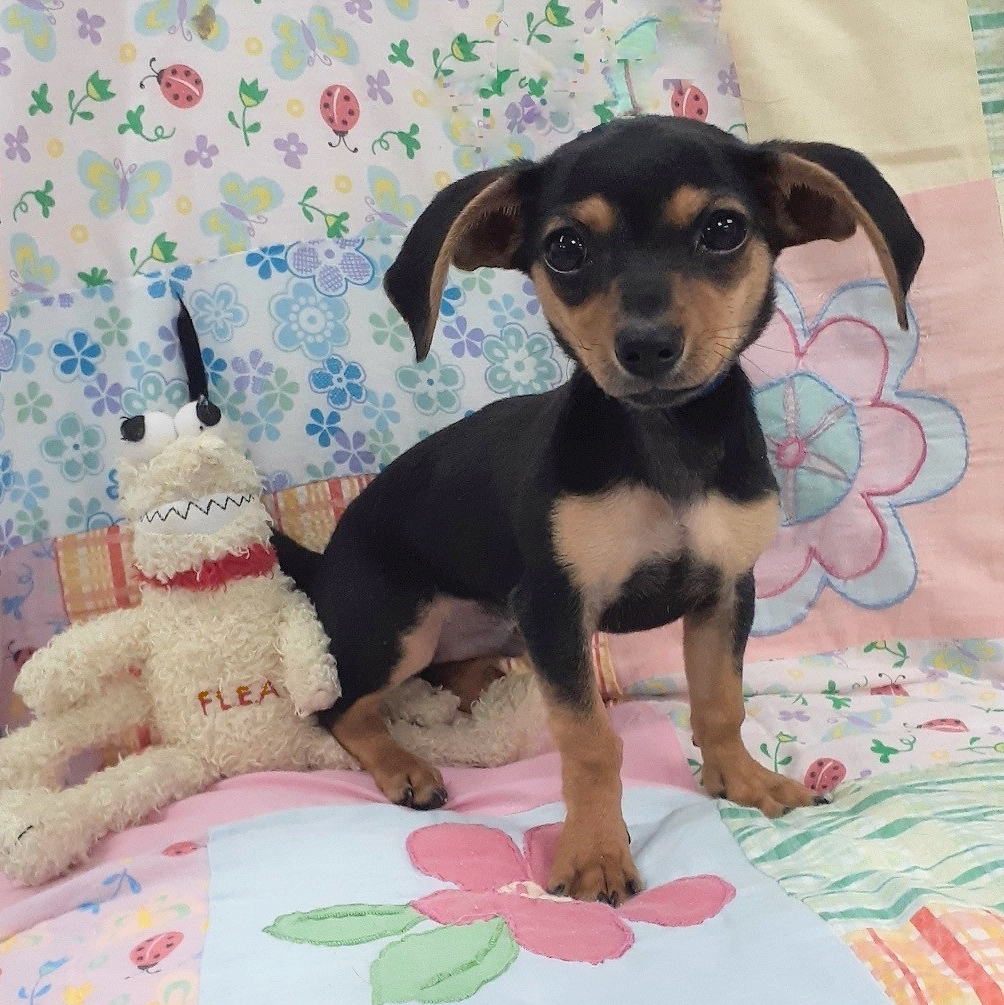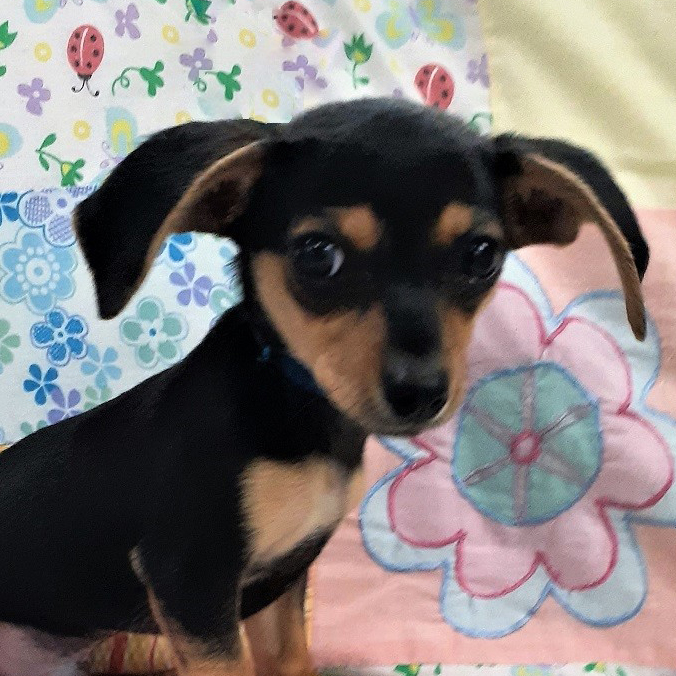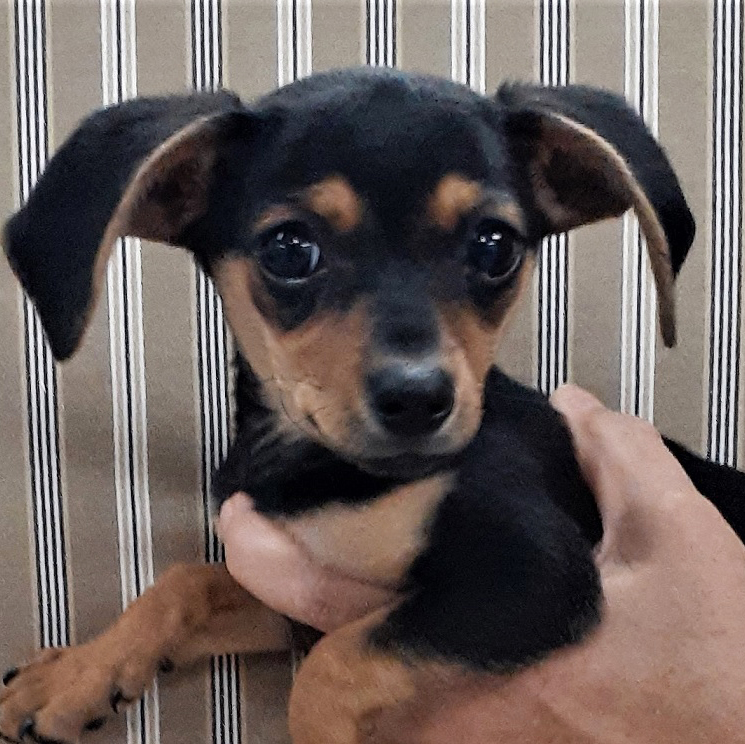 Ziggy at a glance… 
Current Name:
Ziggy
Date of birth:
7/19/20
Breed:
Chihuahua/Dachshund mix
Weight:
2.8  lbs 
House-trained:
In progress
Crate-trained:
Not quite
Good with kids:
Yes, but best with over age 8
Good with dogs:
Yes
Good with cats:
Not sure
Activity level:
All-out fast, likes to keep moving
Fenced yard:
Helpful but not required
Say hello to Ziggy!
Ziggy's tiny – not much bigger than a flea as his picture shows.
This little guy came to us when his family discovered that a new baby and a spunky new puppy at the same time were a bit overwhelming. So, Refuge Rescue is helping Ziggy find his forever family.
He's not even 4 months old and he weighs less than 3 pounds, but he's got the confidence and bravery you'd normally find in a much larger and older dog. He's hilarious to watch while he plays and runs around – a really cute little guy. He's a real handful – both literally and figuratively… a bundle of energy – and not afraid to play with (and by that we mean boss around) dogs of all sizes. Pretty much the only time he's still is when he's sleeping.
Along with getting into mischief, food is one of his absolute favorite things; he's like an itty-bitty handheld vacuum cleaner. He's still working on his housetraining skills – mostly working with puppy pads right now.
Ziggy will bring happiness and a lot of laughter to his new family. He has a Really big personality stuffed into that little puppy body. We were told he is a Chihuahua and Dachshund mix – also known as a Chi-weenie. His new home should not have small children.
If you'd like to meet Ziggy, please complete a Refuge Rescue application. 
Last update: October 21, 2020