Available Dogs
Refuge Rescue cares for a variety of dogs. We find homes for puppies, adult dogs and senior dogs of various breeds and sizes. Our organization is located in Woodstock, Georgia. Out-of-state adoption applications will be considered on a case-by-case basis. 
On this page you will find our currently available dogs. Please note that we will add new dogs as soon as they become available, so visit us often. We know you will find your next best dog here and our trained adoption counselors will ensure you find the best fit for your home. If you have questions about a particular dog or the application process, contact us today.
Application Process: 
If you are interested in one of our dogs, please read their biography and select the link to the adoption application to begin. Please note the name of the dog you are interested in adopting in the field located in the 'About the dog you wish to adopt' section of the application.  If you are unsure about which dog is the best fit for your home, you may continue the application and simply list the desired traits you are looking for in your new companion and an adoption counselor will contact you to discuss!
You can access the application here or under each dog's individual profile.
Make sure to select submit when you are finished or your application will not be received.
For applications selected, a vet check will be completed.
Our adoption team consists of volunteers. Please allow adequate time for our team to review applications and prepare to address your needs. You will hear back within approximately 5-10 days; or please assume your application was not approved.
If your application is selected, we will coordinate a time for you to meet your match. 
The adoption will be finalized by completing the adoption contract and adoption fee transaction. If you have any questions, please contact us, we will get back with you.
>>> To begin the on-line adoption application, CLICK HERE.
Available for Adoption
(Currently Accepting Applications for the following Dogs)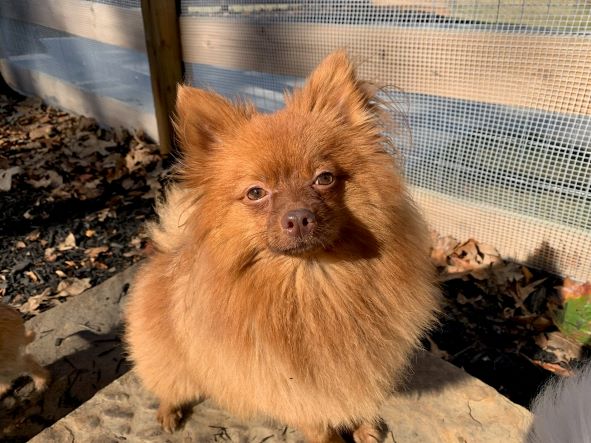 Tang (M)
Purebred Pomeranian
Born 3/21/2021
10 lbs
Adoption Fee: $750
> Vocal – not suitable for apartment living
> Gets along GREAT with other dogs
> Requires regular grooming to maintain his stunning coat
Tang is one beautiful boy and he surely knows it. He is a confident boy who thinks that you are the lucky one. He is a typical Pom – he has a perfect "catwalk" and twirls from place to place. He is very vocal and has a range of conversations with his humans. Tang LOVES other dogs but typically prefers female dogs because he loves the ladies' attention. He enjoys being groomed and flaunting his stunning full coat – he will let you brush him daily and behaves at the groomer. A multi-dog home would suit him well and older children who respect his beauty and grace are gladly accepted. Tang also enjoys the play freedom of a fenced backyard, especially if other doggie friends are out with him. This gorgeous boy is ready to be loved and adored like the prince he is!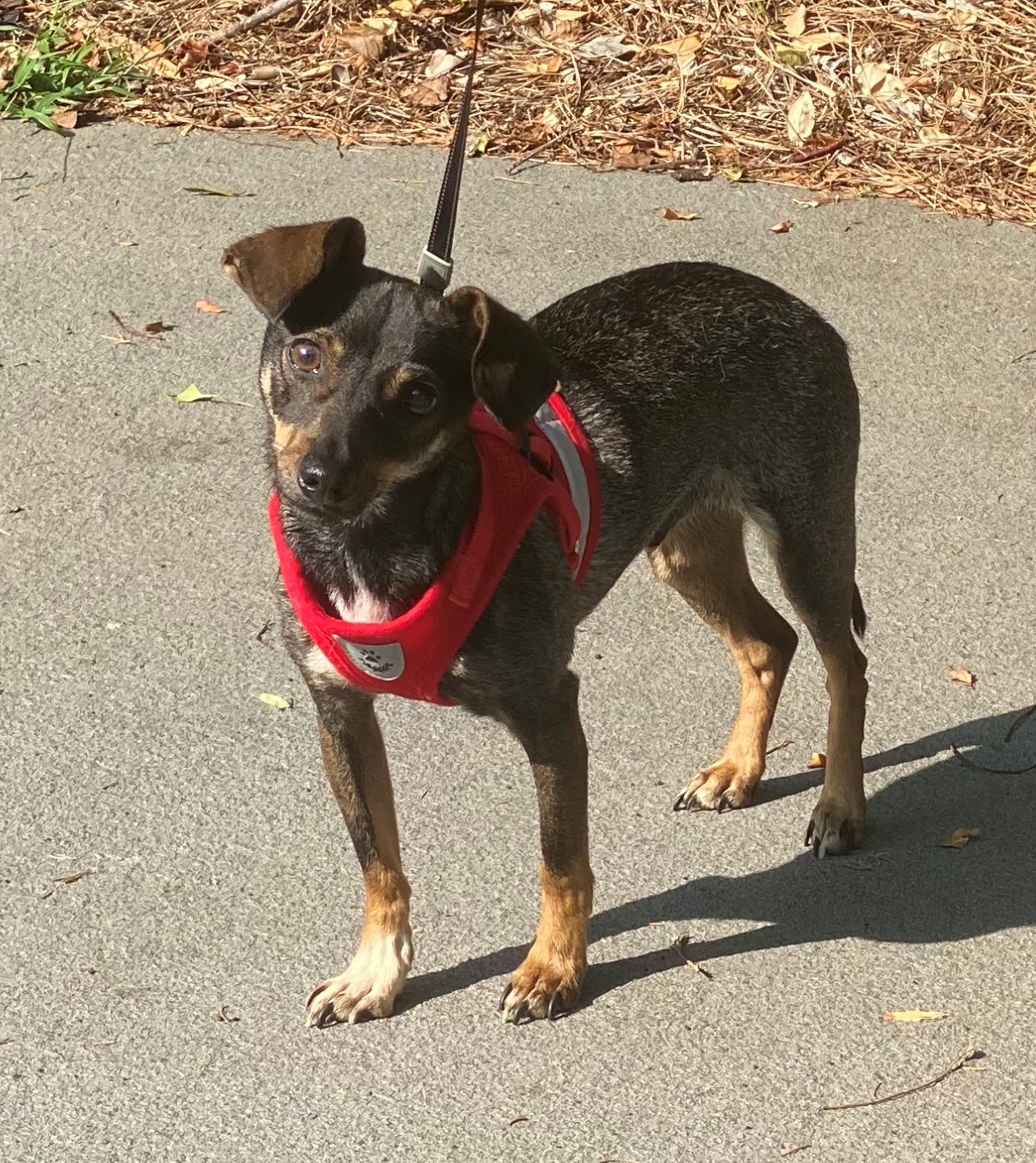 Hayes (M)
Mix (Chihuahua, Dachshund, Heinz 57)
DOB 3/9/2022
11 lbs
Adoption Fee $400
> Great with other small, social pets
> Thrives on human bonds & requires regular human attention
> Must have fenced yard
Hayes is VERY SWEET young boy who is seeking a human companion that is wanting to smother him with love. And when we say smother with love, we really mean it! Hayes thrives on his human bonds. It has been amazing to watch his transformation – Before coming to Refuge Rescue, Hayes lived in an outdoor pen, in a rundown rural town, and was just an ignored dog in the herd…. Now, he is so happy and truly living a life of love; you look at him and just smile at how he happily embraces life's simple pleasures. Oh, and he looooves his doggie blankets and beds. Having never had these before, he considers them the ultimate comfort in luxury. Hayes also gets along great with other small, social dogs. He loves his daily yard explorations so; his new home must have a fenced yard for him to run and play safely. If you have been searching for the ultimate companion to spoil, Hayes is your boy!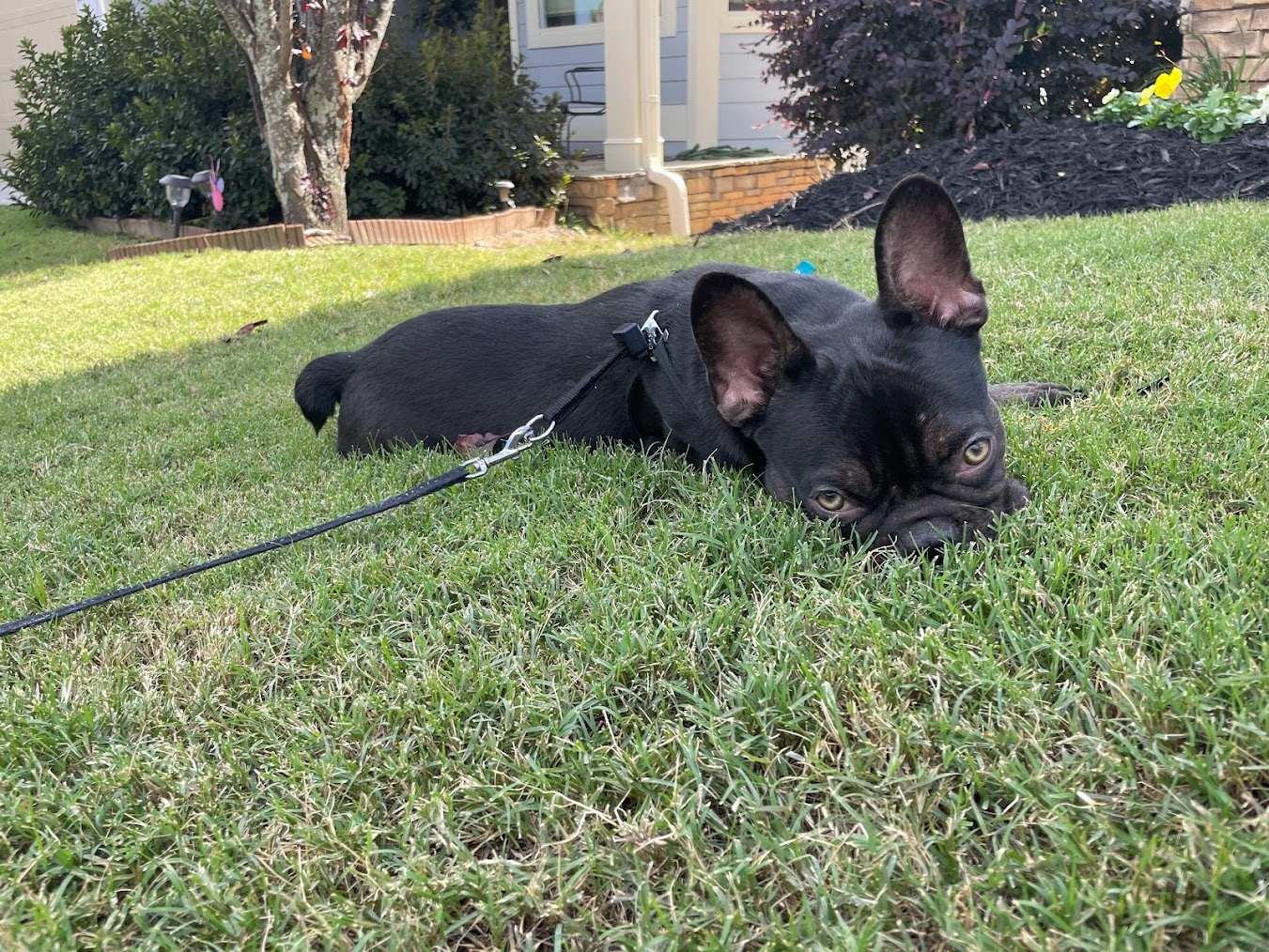 Murphy (M)
Purebred French Bulldog
(Chocolate)
Born 3/5/2022
25 lbs
Adoption Fee $750
> Cuddly
> Great with kids
> Balanced energy
Murphy has an extremely lovable personality! He is so sweet and cuddly and loves playing with his 'sister' Caroline and his favorite toy – a wiffle ball. Both Murphy and Caroline are wonderful with kids of all ages. With all the kid toys in their foster home, they discovered how much they enjoy rocking themselves in baby bouncy chairs and taking an afternoon nap. These Frenchies define what it means to also be a great couch potato – perfect for those tv binge watching days. Murphy and Caroline are not true siblings but have enjoyed growing up together and would enjoy a furever home together (but not required). A pair discount can be discussed with interested applicants. Murphy gets along great most other dogs – although he is not a dominant type of pup, he thrives best with other less dominant dogs.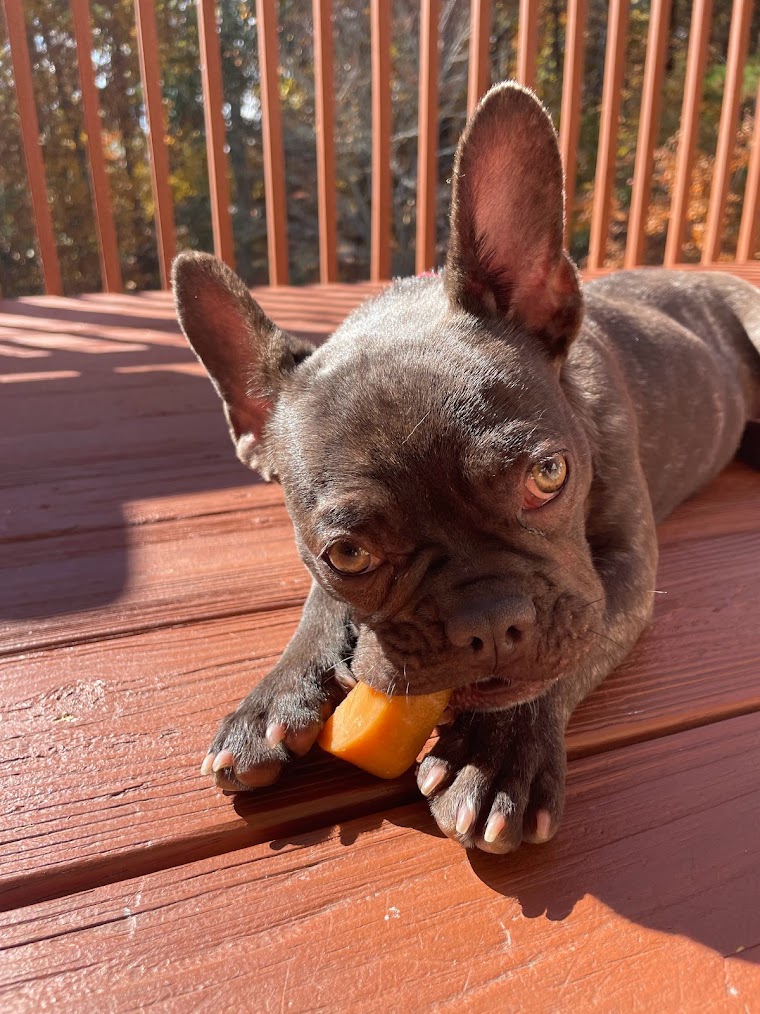 Caroline (F)
Purebred French Bulldog
(Chocolate Reverse Brindle)
Born 2/5/2022
16 lbs
Adoption Fee $750
> Super sweet and cuddly
> Great with kids
> Great with other dogs
Miss Caroline has a heart of gold and loves cuddling. When she is excited, her foster mom says she gets the "happy hops!" Just imagine how adorable that is!! Caroline gets along beautifully with other dogs and children. She especially loves playing and napping with her 'brother' Murphy. Murphy and Caroline are not true siblings but, have enjoyed growing up together and would continue to do well in a home together (but not required). A pair discount can be discussed with interested applicants. These two Frenchies are well leash trained and enjoy neighborhood walks, as well as binge watching tv with you on the couch on those lazy days.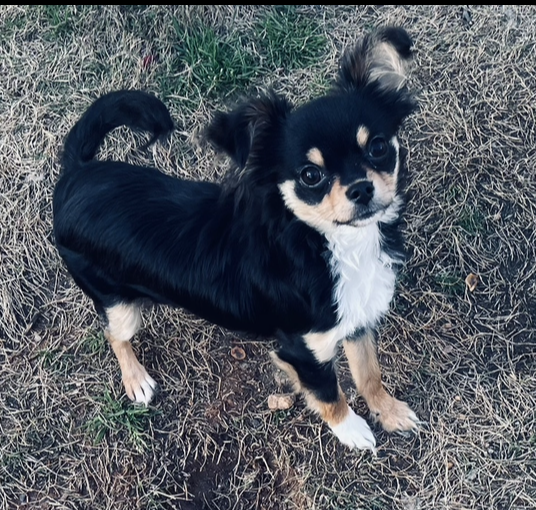 Frederick (M)
Breed Purebred Chihuahua
Born 8/22/2022
5.6 lbs
Adoption Fee $550
> Absolutely adorable
> Joyful and adventurous spirit
> Needs playful packmates
It's obvious how adorable Frederick is and, he has a wonderful 'full of life' personality! He is one happiest, sweetest, and most adventurous little spirit. He loves playing with other dogs and is a great packmate. You can also take him with you wherever you want to go – he loves exploring and will be your favorite travel buddy, no doubt. Frederick is super smart and well trained on leash walks and potty pads too. This adorable little adventurer would love to join a fun family who is looking for a Chihuahua unlike any other!
Mickey (M)
Purebred Pomeranian
Born 11/25/2021
6 lbs
Adoption Fee $750
> Gentle and well mannered
> Needs other dogs
> Great traveler
Mickey is a gentle, loving boy. He gets along very well with other dogs and blends well in a pack – he finds a sense of confidence and security when he has other dog friends. He adores children of all ages and seeks a deep bond with his people. He is very well behaved and would travel well – so you can take him with you to the pet store or on a road trip and trust he will show off what a beautiful and good boy he is.  Mickey prefers more indoor play and lounge time on the screened porch – the big world can be a bit overwhelming for this little guy so, he doesn't require a fenced yard and prefers leash walks or quick potty breaks. He is comfortable wearing a belly band and is pad trained as well.