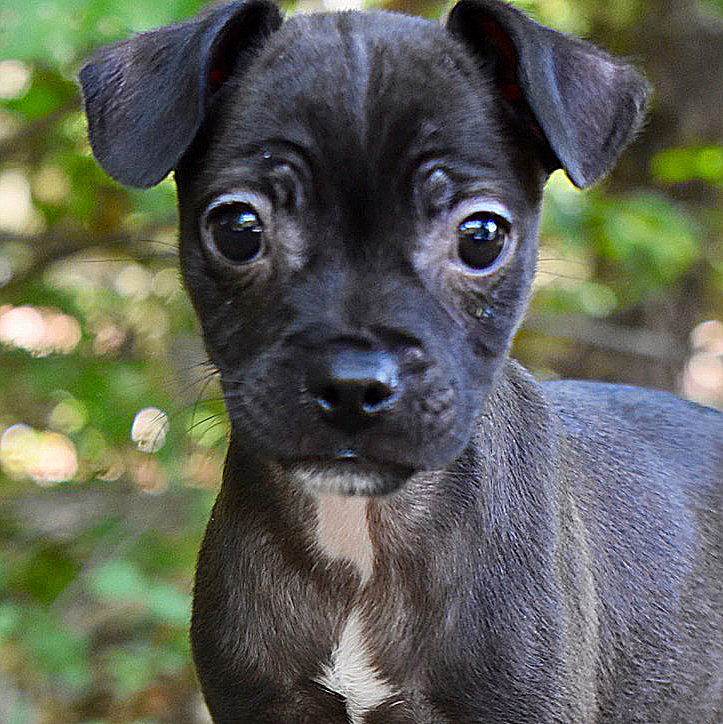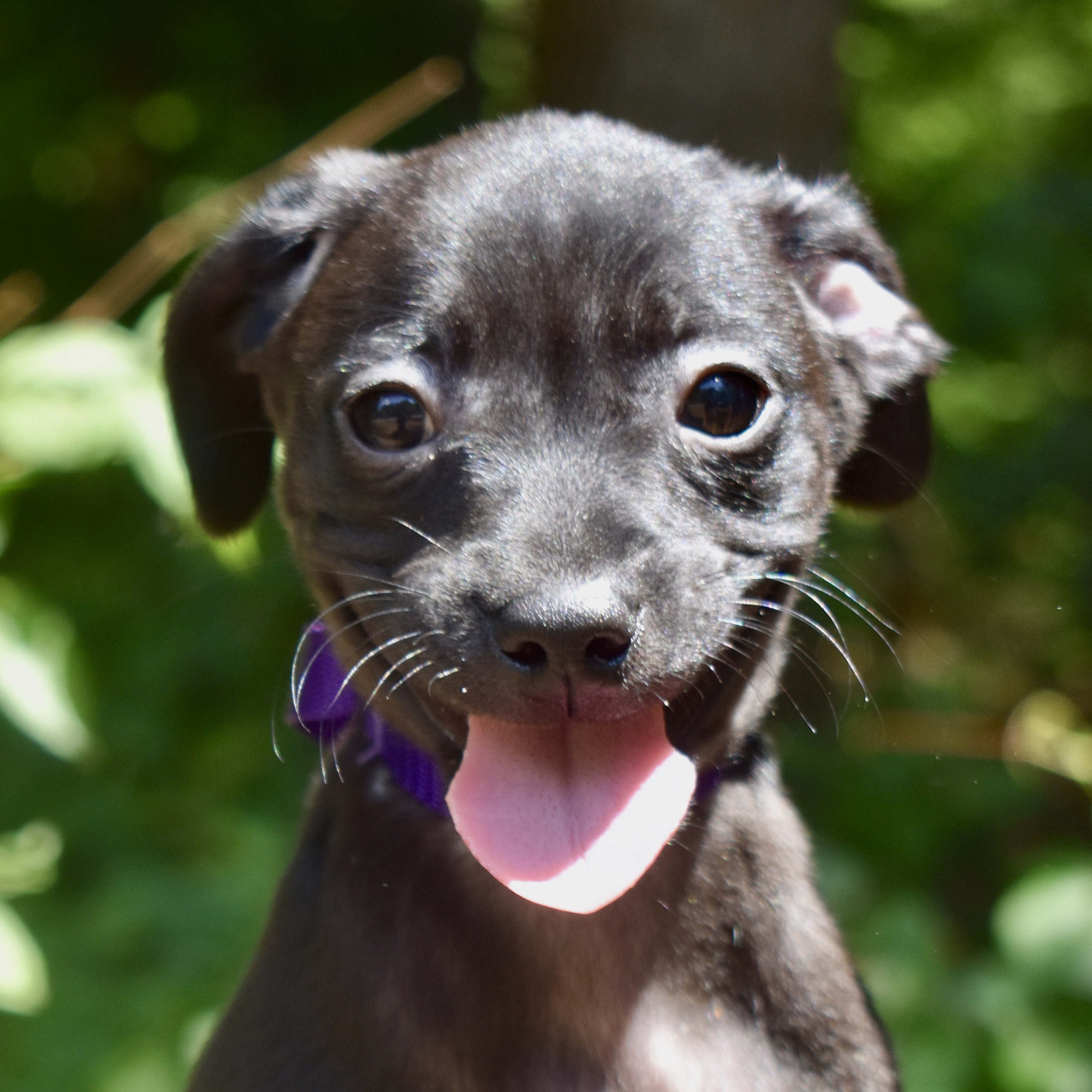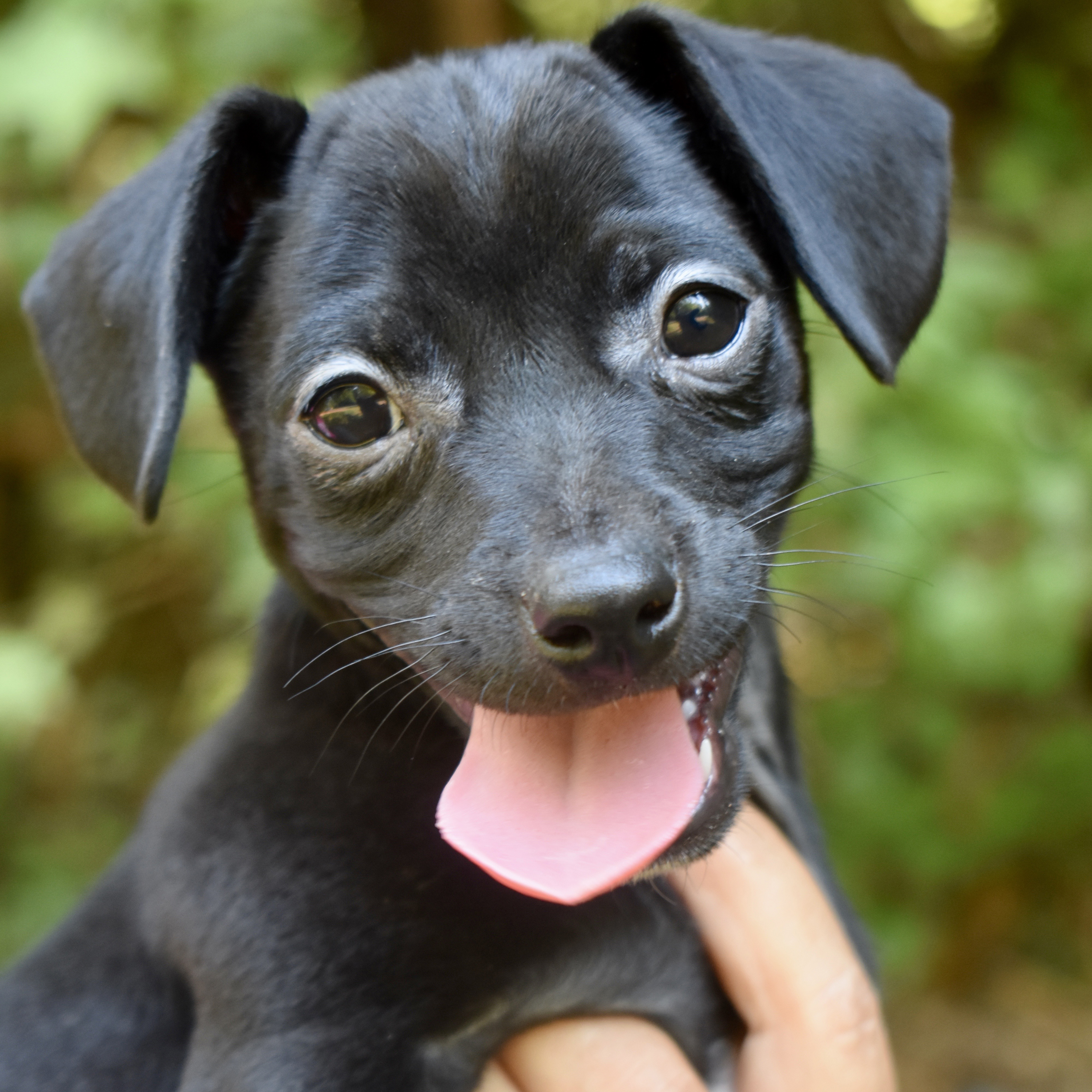 Their Stats:
Current Name: Canyon, Clay, Cliff, and Creek
DOB: 7/11/19
Breed: mystery mixes
Weight: about 3-4 lbs. now
 
Playful and curious
Great appetites
Sweet and friendly
Their Story:
One of our awesome supporters came home to find a storage tub containing 4 puppies abandoned on her front porch. They were covered with untreated wounds and were loaded with fleas, maggots and had flies swarming. We estimated that they were approximately 6 weeks old when we rescued them. They have a Boston Terrier sort of shape but with longer, lab-like noses, fur and ears. We have no way of knowing what their breed make-up might be. We named them Canyon, Creek, Clay and Cliff. They responded well to treatment and are now energetic and playful.
These sweet puppies deserve to be showered with love and care. Would you like to welcome them into your family? If so, please fill out an adoption application. Their adoption fee is $350 and includes their spay/neuter, microchip, Bordetella vaccine, booster vaccines and other vetting.
If you would like to adopt one of these cuties, click here to download my adoption application.
Last update: August 29, 2019