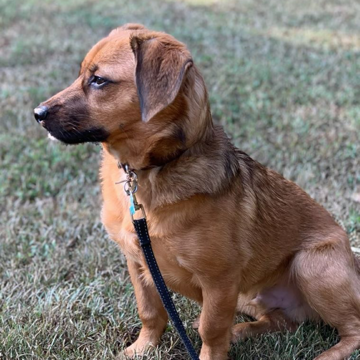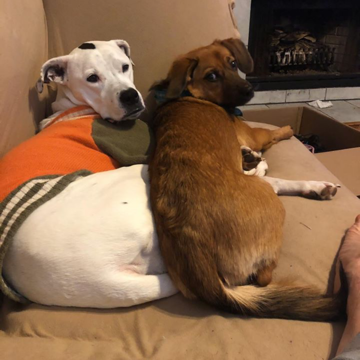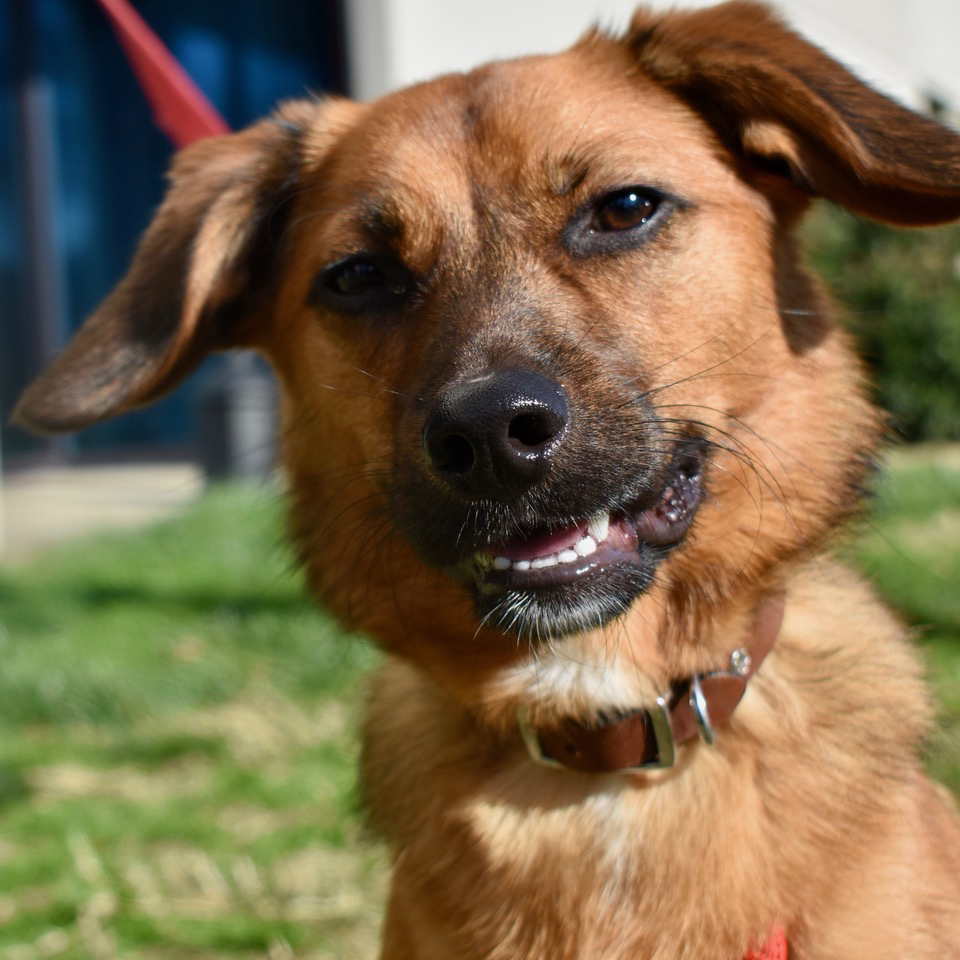 His Stats:
Current Name: Thumper
DOB: 2/14/19
Breed: Shepherd-Beagle mix
Weight: 22 lbs
Potty Trained
Loves other dogs
Great with kids
His Story:
We rescued sweet Thumper as a small puppy this Spring, along with the rest of his siblings. They were born on Valentine's Day 2019. We were told that their mom was a Beagle and Shepherd mix. Our Valentine Pups were tiny and cute; they all were adopted very quickly.
Thumper's life was going along pretty well, but things changed – another baby and everyone's schedules changed. They no longer had time for Thumper. 
🙁 So, this great boy was returned to us to find a new family – a Forever home, this time. He's back with us, staying in our kennel. And although he is adjusting, kennel life is not for him; there's just too much activity and noise.
He's a sweet boy, now 9-months-old and around 22lbs – he's a shorty! He's got the most adorable short legs and silky soft fur! He's a real cutie!. His pictures don't do him justice at all. He loves other dogs and he needs to be with his people. He's got his housetraining down and he loves to snuggle with you.
Thumper needs to be in a home – foster or adoptive – asap! Can you foster? Would he be a perfect fit as your new forever sidekick and best buddy? Please complete a foster or adoption application. His adoption fee is $300 and includes his Rabies vaccine and additional vetting. This boy is ready to jump start his Happily-Ever-After story Now!
Last update: December 13, 2019