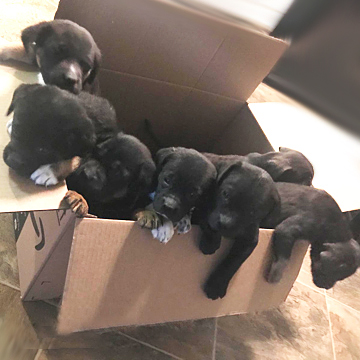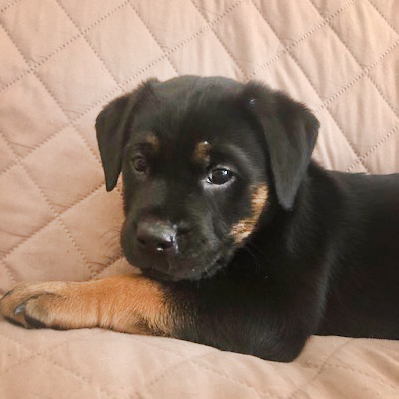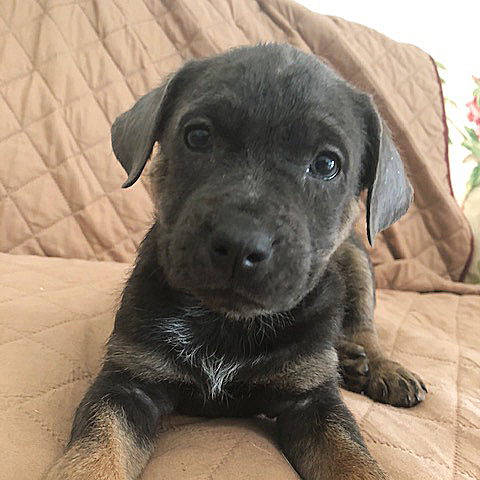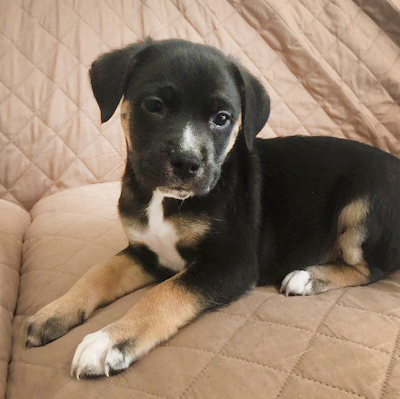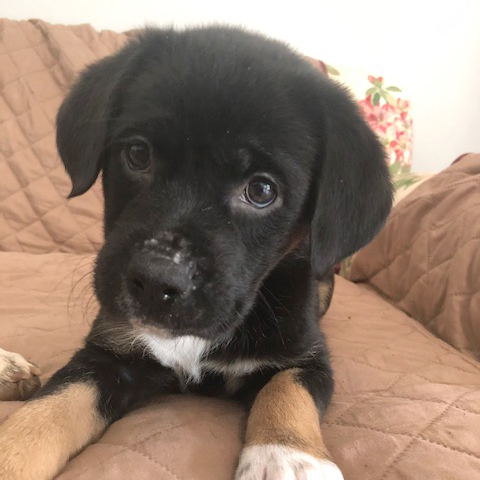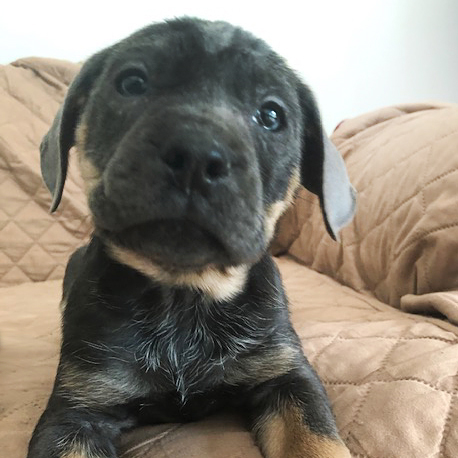 Their Stats:
Current Names:  Juliet, Ophelia, Viola (f) and Hamlet, Horatio, Romeo, Sebastian (m)
DOB: 4/12/20
Breed: Marvelous mixes
Weight: 3.8-5 lbs. at intake
Their Story:
UPDATE-CLARIFICATION 5/25/20:   These puppies were abandoned. We do NOT know the mother. We do NOT know the father. We have no idea right now what their breed mix might be OR how large they will be when fully grown. If you love surprises, these puppies are for you.
We have seven new sweet babies who need loving homes!!! A kind soul found a box of puppies next to an apartment mailbox tower with a sign on it that simply read "Born on Easter" on the box. It was so sad that it reminded her of a Shakespearean tragedy, so they are now named after some of his famous characters! At only 6 weeks old these little babies were a mess and needed lots of love and care, not to mention shots, vetting, deworming, spay/neuter and everything else under the sun.
Shakespeare said: "Love cometh like sunshine after rain."  These babies have seen too much rain in their lives, help us show them the sun! 
The puppies are currently living together at a great foster home (see notes below). In a few weeks, they will be ready to go in pairs to other foster homes and can start meeting prospective adopters. Their adoption fee is $350 and includes their upcoming spay/neuter, microchip, Bordetella vaccine, deworming, DHPPv vaccinations and other vetting.
If you are interested in making one of these puppies part of your family, click here to download the adoption application.
Last update: May 28, 2020 
————
Notes from their foster family…
Juliet: Her foster mom says that the best word to describe Juliet is "chill."  She is very content to do whatever her siblings are up to, whether that means playing, sleeping or exploring. She is very independent, and can often be found taking a nap on her own. She doesn't beg for attention but surely enjoys being "loved on."
Ophelia: She is the kindest, most gentle pup of the whole group. Ophelia always politely waits for her turn and is a big cuddler. She is a bit of a cry baby when her foster parents leave the puppy enclosure and aren't loving on the puppies any more. She is super sweet with the other pups and watch out for your toes . . . she likes to nibble on them. 
Viola: She always has to be in the middle of everything. Viola is curious to see what is going on and wants to be part of the action. She loves to explore and lick your nose. She is vocal when she is "left out" of something going on. Viola has lots of spunk but still enjoys a good cuddle. 
Hamlet: This guy is super chill and easy going. Hamlet likes to be cuddled but also enjoys being independent and exploring on his own. He is super gentle and quiet. He does not beg for attention but will soak it up.
Horatio: He is a handome chunk! lol. Horatio is outgoing and brave and wants to keep an eye on what is going on with the litter. He has chased the 4 full-grown dogs around his foster home. Horatio can be a big ham . . . he thrives on attention. Although he will pause for a few belly rubs, he isn't supper cuddly unless he is sleepy. 
Romeo: Romeo has captured the heart of his foster family and (don't tell the other pups) he might just be the favorite. He is a cuddle bug and exudes cuteness and sweetness. His goal in life is to be close to you at all times. He will follow you around everywhere. Although he is a bit timid and shy at first meeting, we warms up quickly. Romeo loves hanging out with the big dogs at his foster home when they'll let him.
Sebastian: He can be a roly poly lazy piggy – lol! He LOVES food. And he LOVES sleep and he LOVES cuddles after he has finished a meal. Don't let that fool you though, he is very smart and finds ways to rearrange the puppy pen every hour. Sebastian is one SWEET little boy.