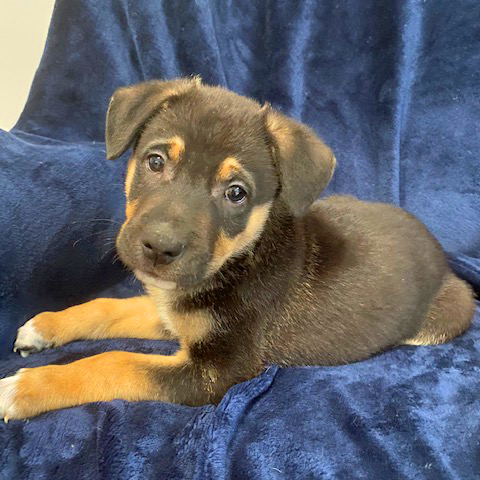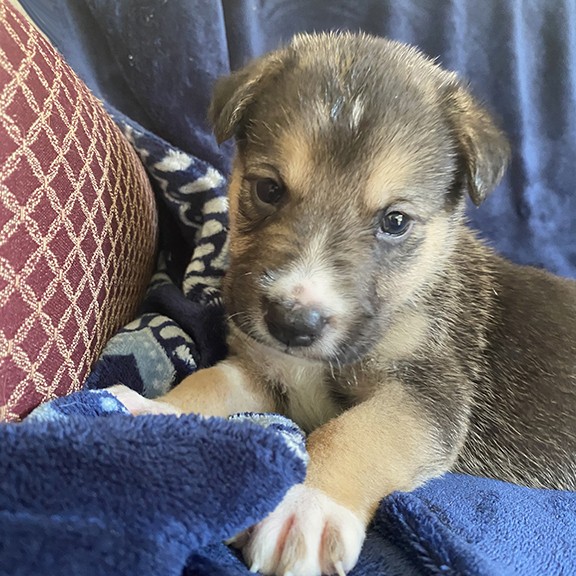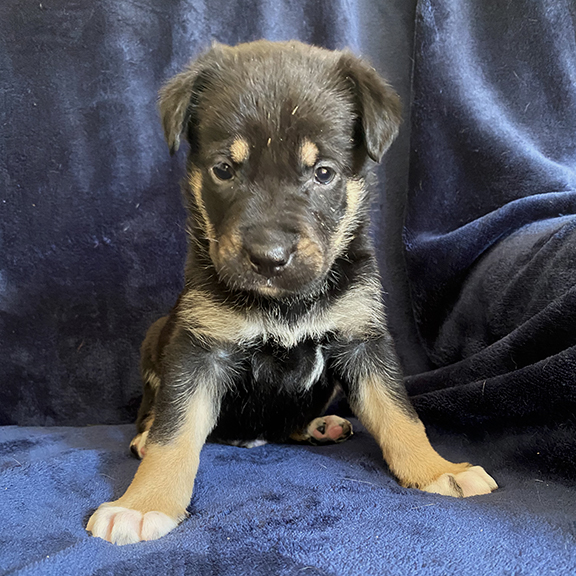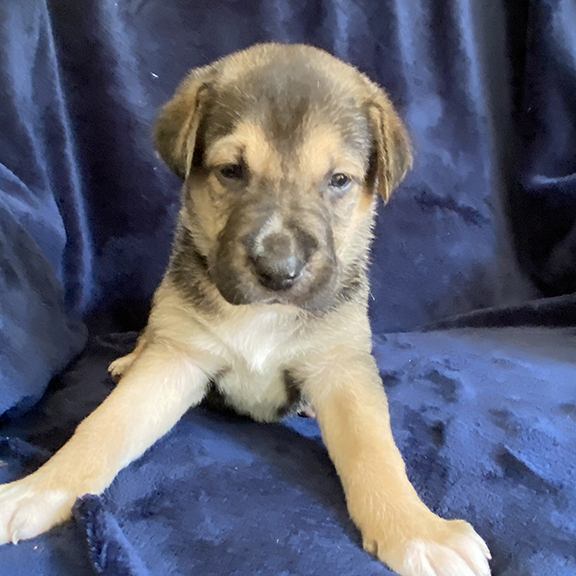 The Olympians at a glance…
Current Names:

Apollo
Ares
Atlas
Hercules
Hermes
Nike (girl)
Zeus
Date of birth:
6/18/20
Breed:
Shepherd / Collie / Lab / Chihuahua mix
Weight:
±7 lbs.

Welcome Olympians! 
We recently rescued an adorable litter of (7) puppies and are very fortunate that a wonderful foster couple stepped up to shower them with love and care. Introducing: Ares, Apollo, Atlas, Hercules, Zeus, Hermes and Nike! (Nike is the only girl of the bunch)
Apollo is so cheerful. He is always the first one to greet me whenever I step into the puppy pen. He is also extremely playful.
Ares is a big softy. He loves cuddles, naps and giving kisses.
Atlas is a gentle soul. He likes to keep to himself and never causes trouble 
Hermes has lots of personality packed in his little body!  He loves to play, explore and "talk" the entire time. Hermes is a very sensitive guy; he does not like to be alone and loves  nothing more than cuddle time on the couch. He will do best in a home with another dog who can show him the ropes . . . and with people who can spend a lot of time with him.
Hercules is a silly guy. He is NOT a morning puppy. Breakfast is not his favorite meal of the day. He likes to sleep in until about noon and then becomes very playful.
Nike is the calm, quiet one of the group. She has to be with all of her rowdy brothers! She spends most of her time watching her brothers get in trouble and napping.
Zeus is a cuddler. He is more than happy to be held and give you loads of kisses! He also enjoys passing his time by taking long naps.
–––––
A little of their story…These pups were born in rural Georgia. The mom's owner called asking us for help because she could not afford to feed the puppies. She rescued the momma a year ago (we hope to get her spayed) and she is a black/white 30 lb. mixed breed dog.  The father was a 45 lb. shepherd/collie mix who sadly got hit by a car and passed away not long ago. The puppies were born 6/18/20. 
Their adoption fee will be $450 and will include their spay/neuter, microchip, deworming, DAPPv vaccines and other vetting.
Last update: October 13, 2020