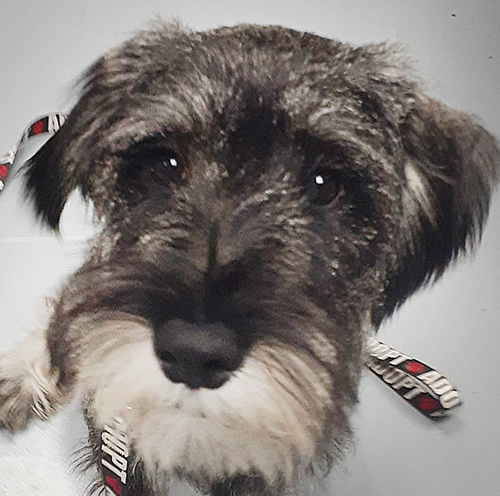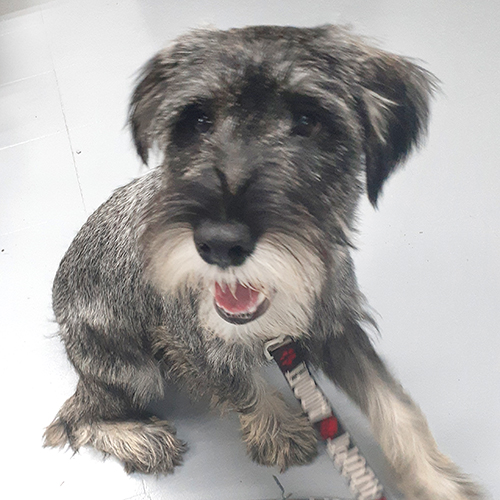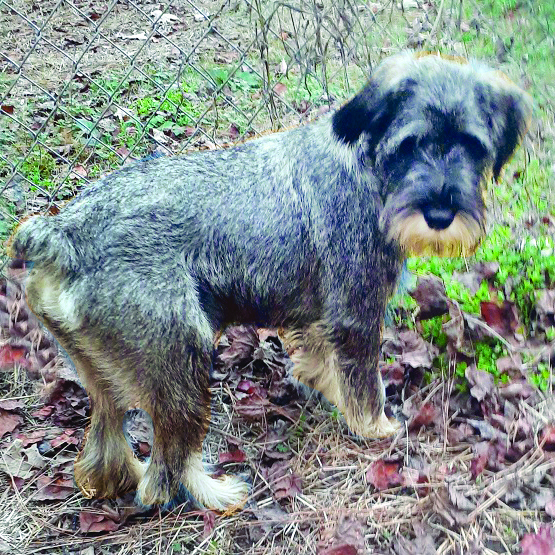 Sudo at a glance . . . 
Age: 
6 months
Breed:
Standard Schnauzer
Weight:
35 lbs. now but growing
House-trained:
Yes
Good with kids:
Yes
Good with dogs:
Yes, he will do best with
another dog in the family
Good with cats:
Not sure 
Activity level:
A playful, very active puppy
Fenced yard:
Privacy fence required
Introducing Sudo
This 6-month-old Schnauzer is looking for a new home. Although his young family tried to make it work by providing support and even professional training, he was just not a good fit in their home. They want him to live his best life, so they've asked us to find him a family with a lifestyle and activity level that better fit his needs.
Sudo is a young, fun, active pup. When at our Rescue Center, he emptied the toy box and turned everything into a plaything. He definitely had us giggling – and he kept us on our toes. He's cute and funny, combined with incredibly handsome and very friendly. He's got a lot of energy though, so he needs a good amount of attention, direction and interaction from his people. He loves playing fetch, tossing around toys and going for long hikes.
Because of his activity level and love of other dogs, Sudo will need at least one other active, playful dog in his new home. He also needs to have a yard with a tall privacy fence as he tends to try to climb chain-link fences if there's a dog on the other side that needs to be played with.
He does well with kids and he craves attention. Sudo's adoption fee is $600 and includes his upcoming neuter, Rabies vaccine, microchip, Bordetella vaccine, deworming and other vetting.
Sudo is 35 lbs. and he still has some growing to do.
If you love staying active and you want a pup that can be an integral part of your life, Sudo is ready to interview you – complete a Refuge Rescue application. 
Last update: November 28, 2020