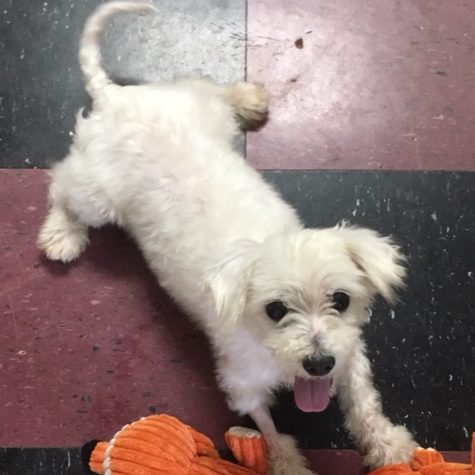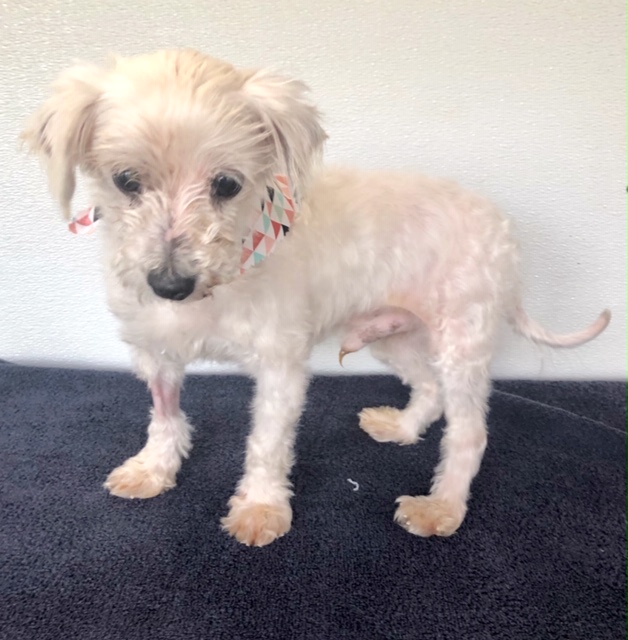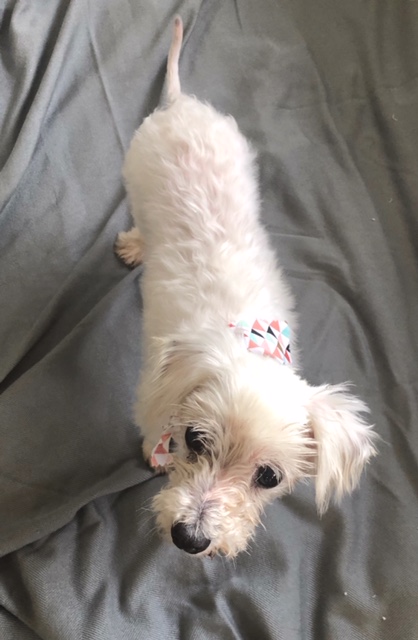 His Stats:
Current Name: Spud
Age: 7-8 years
Breed: Maltese
Weight: 6 lbs.
Good with other dogs

Friendly with adults/children

House training in progress

Leash training in progress
His Story
Great dogs can come from bad places. Spud is certainly proof of that statement! When over 700 dogs were rescued from a horrific puppy mill in Nashville, GA, we agreed to take in 15 of the sweet dogs and help restore both their health and hope. These dogs were extremely neglected. Spud's fur had mats the size of baseballs and they were laden with mold, feces and dirt. His sweet nature showed through even as we first bathed and groomed him. He was eager for the gentle touches and nutritious meals we provided and learned to love sitting on our laps and receiving the attention that he deserved. The veterinarian estimates his age to be 7 or 8 years and he weighs 6 lbs. He was recently neutered and had his dental treatment. If you would like to welcome Spud into your family, please complete an adoption application at RefugeRescue.org. His adoption fee is $275 and includes his neuter, dental treatment, microchip, Bordetella vaccine and other vetting.
To meet Spud, please fill out an application here.
Last Update: May 3, 2019