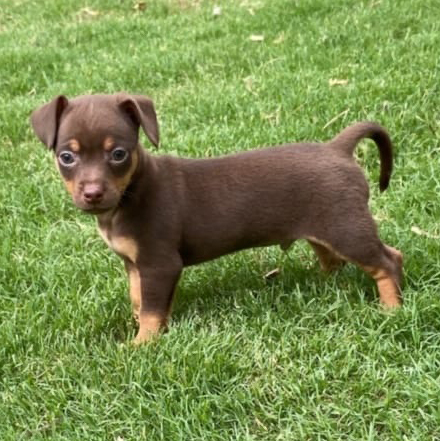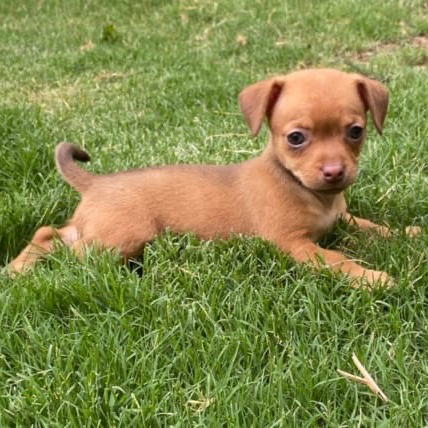 Their Stats:
Current Names: Spree and Peep
DOB: 4/21/20
Breed: Chihuahua / Dachshund / Min Pin
Weight: 2.8 lbs now
Sweet and playful
Potty training in progress
Gets along well with other dogs/puppies
Their Story
We learned about these two kids, and we certainly couldn't leave one of them behind. So we went the "take two, they're small" route. 😍
Their mommy is an 8-pound ChiWeenie – a Chihuahua x Dachshund. And their poppy is a 12-pound ChiPin – a Chihuahua x Min Pin. Those are some really cute mixed breed names for some really cute babies! We guess that makes them…drum roll…our Chiweenie Chipins!
They're young and very impressionable right now…. just like little ducklings. In fact, they follow you wherever you go just like baby ducks. If you're not available, they'll follow around another dog… or cat. They are just too freakin' cute and we love, love, love the mini parade they create!
They were born April 21, 2020 and they currently weigh less than 3 pounds. Theyre currently in a foster home and they'll be ready for adoption soon…The adoption fee for Peep or Spree is $350 and includes their upcoming spay/neuter, microchip, DAPPv vaccines, Bordetella vaccine and other vetting.
If you are interested in meeting these cuties, click here to fill out the application.
Last update: June 11, 2020