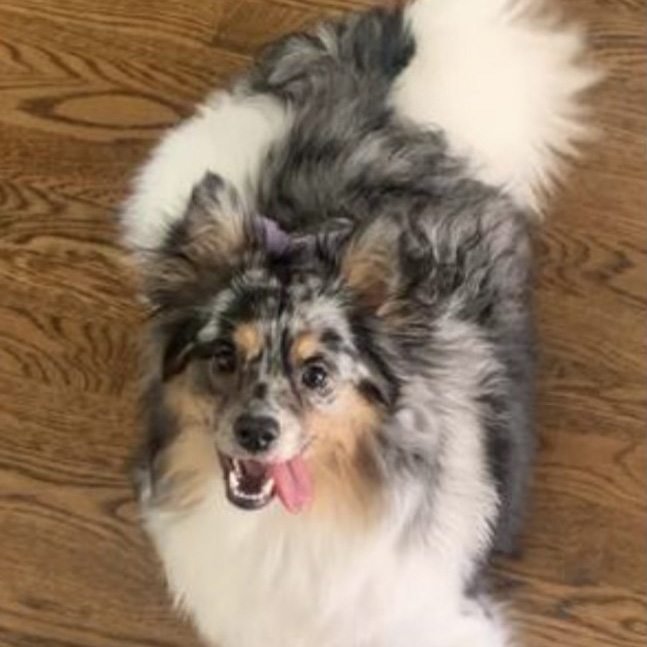 Shayla at a glance . . . 
Date of Birth: 
10/29/19
Breed: 
Pomeranian mix
Weight:
20 lbs.
Housetrained:
Yes
Good with kids:
Yes – her family had several
Good with dogs:
Very friendly to other dogs
Likes cats:
Not sure
Welcome to Refuge Rescue, sweet Shayla!
This gorgeous girl is as playful, affectionate and fun as she is good-looking! "The whole package," as they say.
She is a bit over a year old, weighs 20 lbs, is always eager to be by your side, good with kids, and loves to play with other small dogs. One of her favorite things to do is to go far walks . . . and she does really well on leash. When she was tiny, she was pad-trained, but when she got bigger, she learned to go outside to do her business.
Though they would have loved to have kept her, Shayla's previous family wanted her to find a family who could devote more time and attention to her. One of her family members is facing health challenges. Her adoption fee is $400 and includes her upcoming spay, microchip, Bordetella vaccine, Rabies vaccine and other vetting.
Last update: February 8, 2021