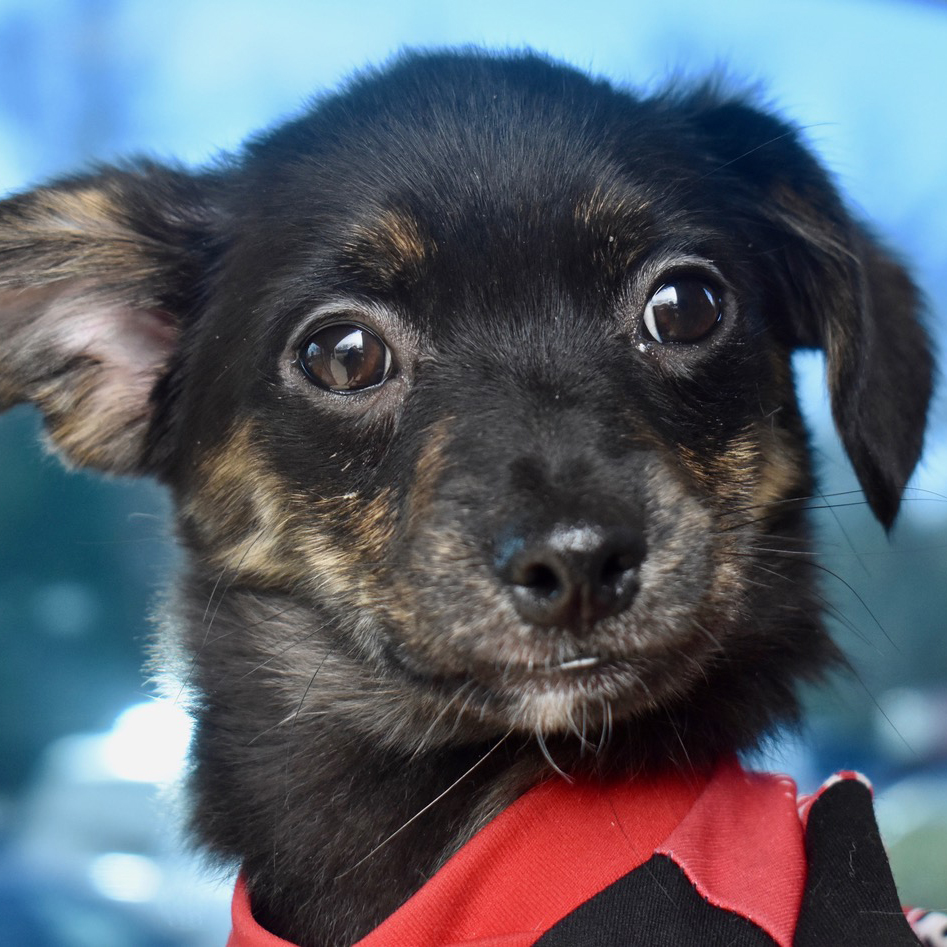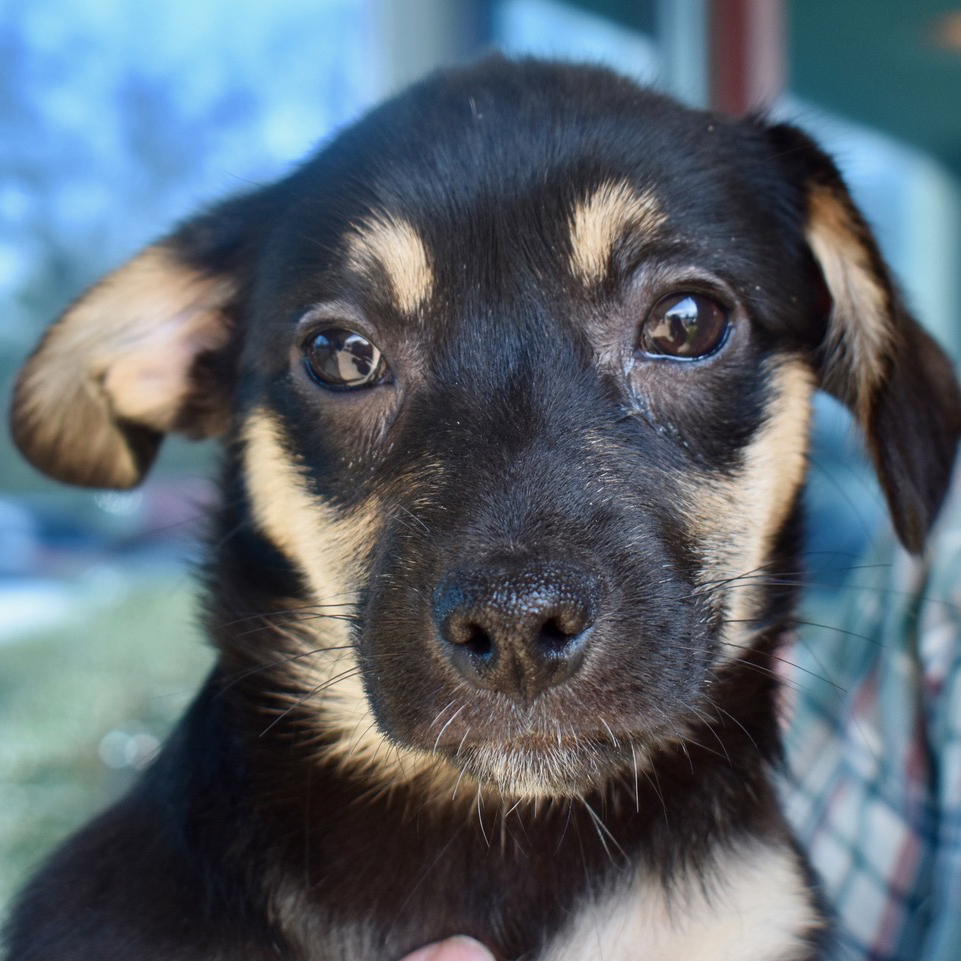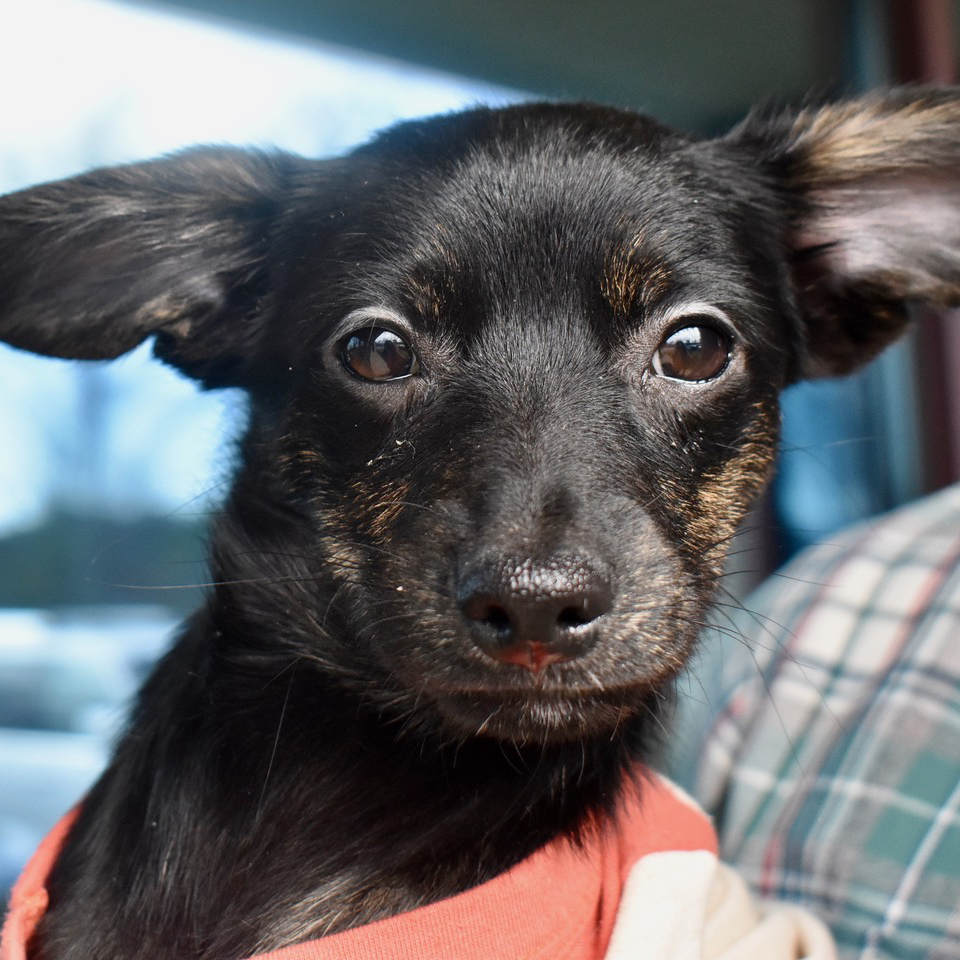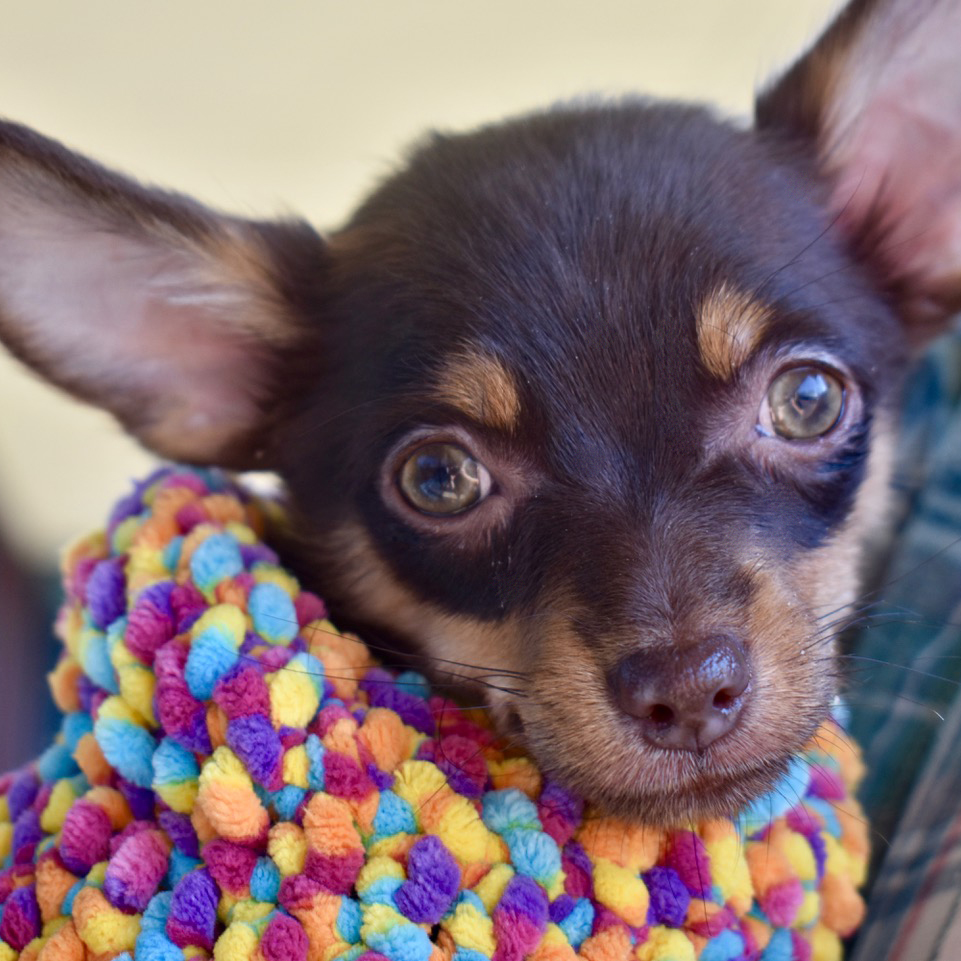 Their Stats:
Current Names: Lando and Yoda
with Princess Leia, Chewy, Jedi, Kenobi
DOB: 9/7/19
Breed: Chihuahua-Dachshund mix
Weight: about 3 – 7 lbs.
 
Sweet but timid

Love to snuggle

Leash training in progress

Great with other dogs/pups
Their Story:
The Force Is With Us! Kenobi, Jedi, Princess Leia and Chewy have all gone to their forever homes but Lando and baby Yoda are over here saying "What about us?" These two spunky little boys are still looking for their Furever homes. They weigh approximately 7 to 8lbs and are five months old. Let us know if you would like to make them a part of your family!
Yoda: He is a pint-sized little boy who thinks he's the toughest thing on the planet. He is an excellent watchdog and will let you know if anything is going on outside of the house that he thinks you should be aware of. He's a big snuggle bunny too and loves to curl up in your lap to take naps. He's very good with dogs and cats and he's 75% potty trained. He also knows how to sit on command for a treat!
Lando: He is an energetic little boy who loves to play but also loves his downtime and will crawl right up on top of you, ignoring your personal space and just wants to be loved and cuddled. He likes to go outside to play and is 75% potty trained. He sits for a treat on command and is capable of much more because he is very smart. He gets along well with all kinds of dogs and cats and is gentle around small puppies. He is a wonderful little boy and will be 100% dedicated to his new mom or dad, wanting to know what they are doing at all times.
Their adoption fee is $350 and includes spay/neuter, Bordetella vaccine, microchip, worming and other vetting.
If you would like to adopt one of these cuties, click here to download the adoption application.
Last update: February 7, 2020