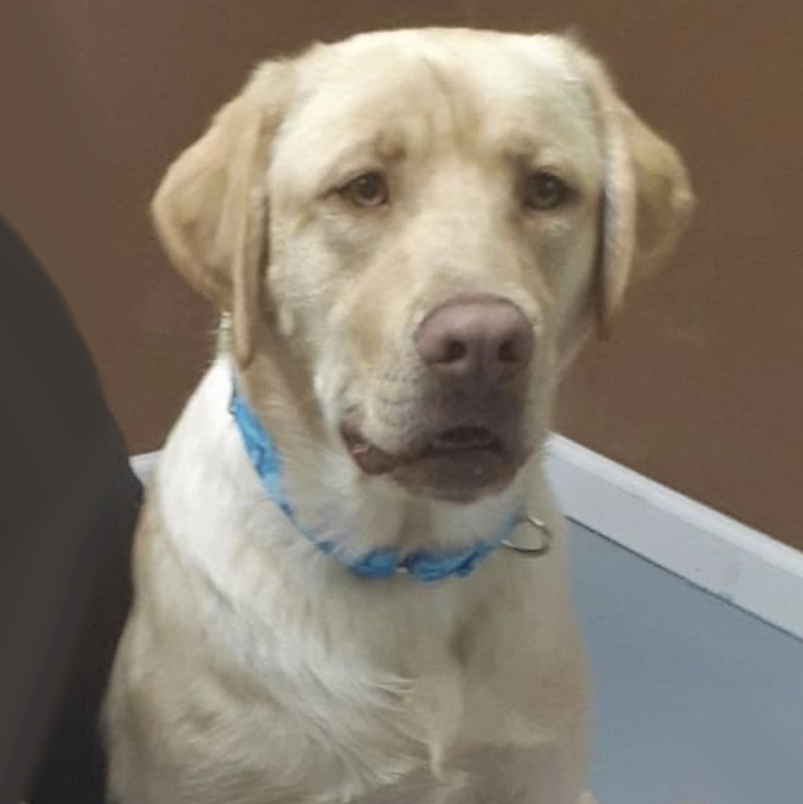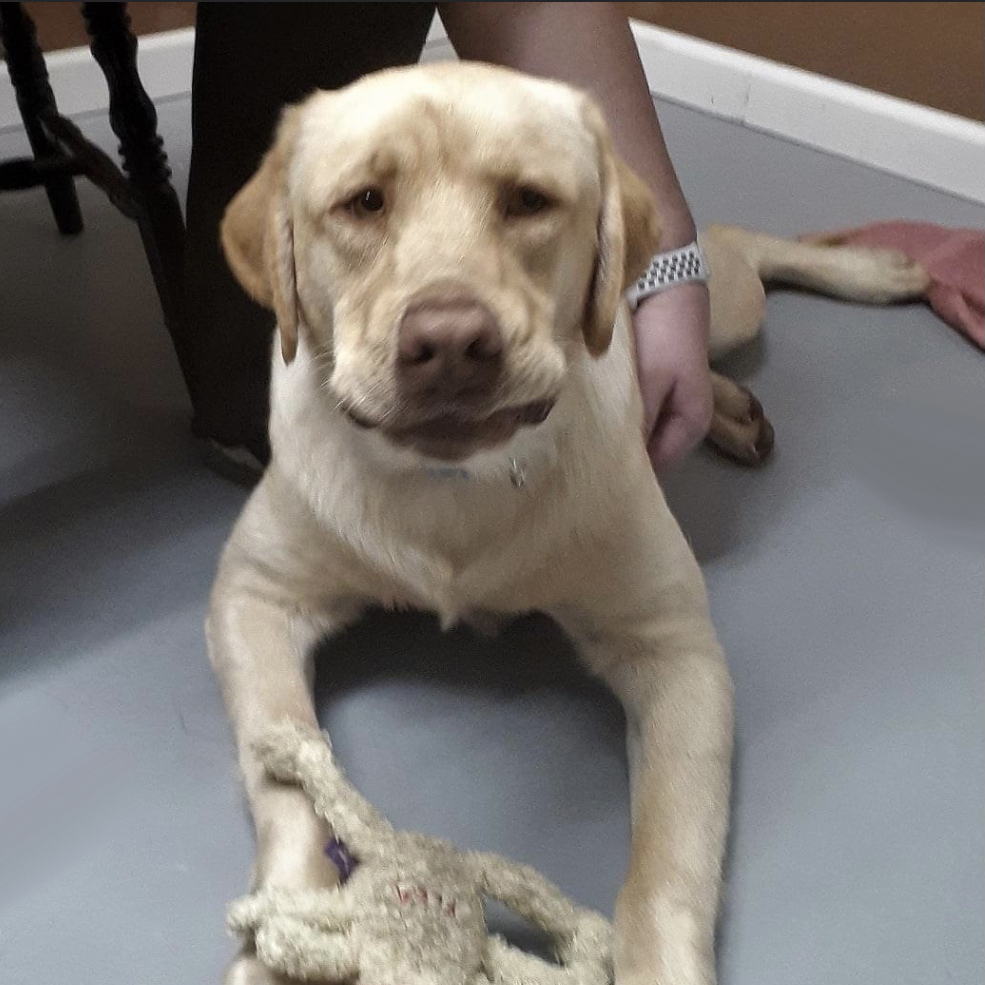 Oliver at a glance…
DOB:
1/10/20
Breed:
Labrador retriever
Weight: 
81 lbs.
Housetrained:
Yes
Good with kids:
Yes
Good with dogs:
Yes
Likes cats:
Usually afraid of them
This gorgeous sweetheart was surrendered to us due to divorce.
𝗛𝗶𝘀 𝗻𝗮𝗺𝗲 𝗶𝘀 𝗢𝗹𝗶𝘃𝗲𝗿 and he's an 80+ pound, 1-year-old, big ol' baby. He does well with just about everyone. Dogs, cats and kids -everyone's his "fren". He can be a bit apprehensive meeting new people, but he warms up pretty quickly.
Oliver is very much a family dog. He wants – and needs – to be involved in everything his family is doing. He needs to be included, an active participant, in whatever's going on. He's also high energy and loves to play, play, play. He'll need a family that can provide lots of exercise and lots of attention, too.
Fetch, tennis balls and wrestling with his pals are his favorite playtime activities. He does great with dogs and is very respectful of them. When it comes to calm and confident cats, he's curious and interested, but polite. He is very much afraid of bossy kitties with attitudes, though.
Like all young, energetic dogs who have not received much training and guidance in their previous life, Oliver can get in trouble when not exercised and entertained properly, so… that is where the mischief sneaks in. Unfortunately, he's gained the skills of a professional counter-surfer and he is not at all above taking candy from babies. Those things being admitted openly, he's also very food motivated and eager to please, so correcting his poor manners should go pretty well with patience, kindness and redirection to appropriate distractions.
Another "problematic issue" that we feel we should fully disclose is that Oliver is, well, quite charming. He's definitely a lover – very affectionate. When you do have to correct him, he flashes those beautiful eyes, lowers his head with regret and begs your forgiveness. It's really, really hard to get angry with him… even when he's just eaten your sandwich off the counter. He'll slink over to you and cover you in kisses and apologies – and that sweet, sweet face wins every time.
His adoption fee is $500 and includes his neuter, microchip, Rabies vaccine, Bordetella vaccine and other vetting.
Last update: February 16, 2021