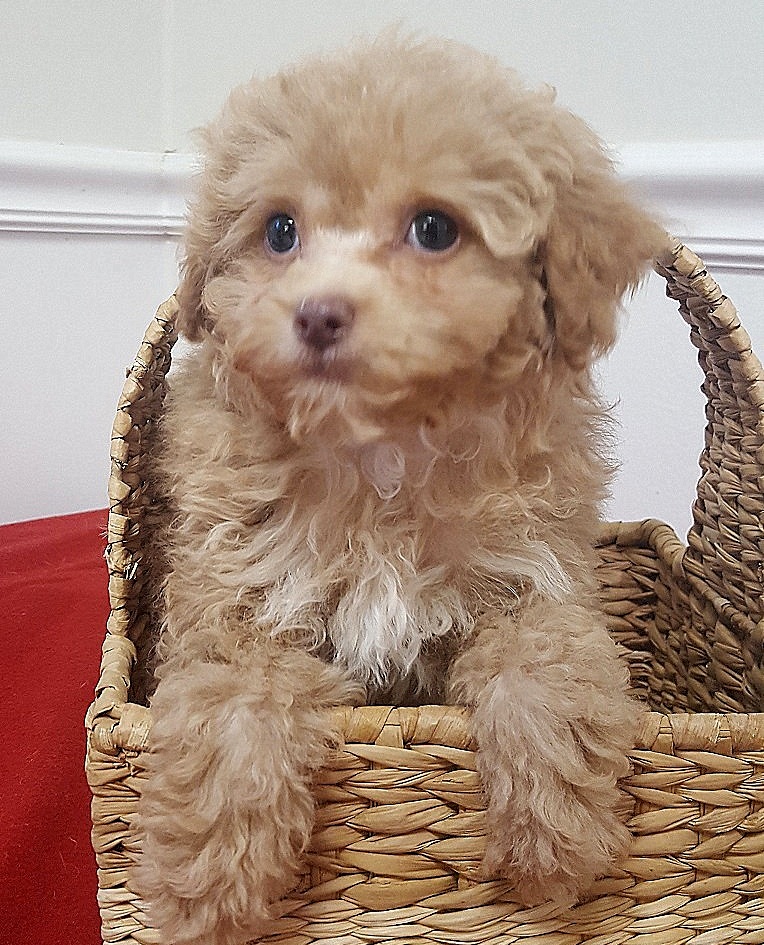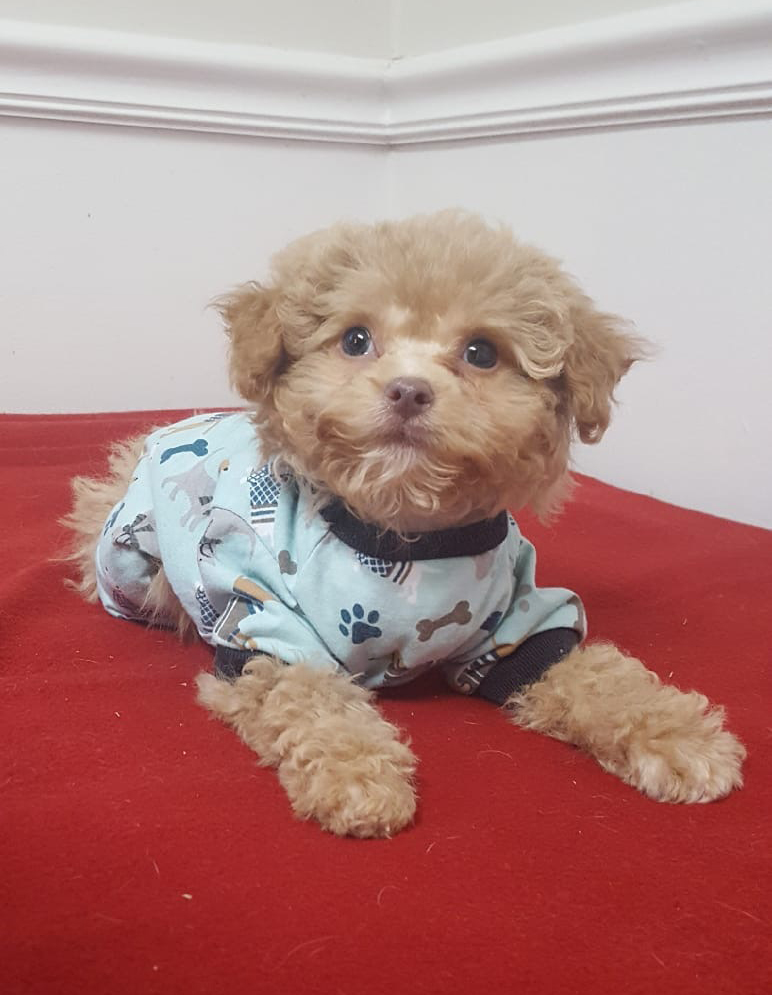 His Stats:
Current Name: Macchi
DOB: 7/20/19
Breed: Poodle
Weight: 2.1 lbs. now
Great with other dogs/puppies

Will be neutered before adopted
His Story
We call him Macchi – pronounced mah-kee.  This teeny little poodle boy is even more adorable in person. 
He's the product of a mommy that's had lots of litters so we're super happy we're able to help him and ensure that he won't become a breeding adult. His mommy is safe now, too  – and being cared for by another rescue. 
Macchi was born July 20th and he currently weighs a whopping 2.12 lbs!  He's a bundle of snuggles and love.
If you are interested in meeting Macchi, please complete an application today.
Last update: October 71, 2019