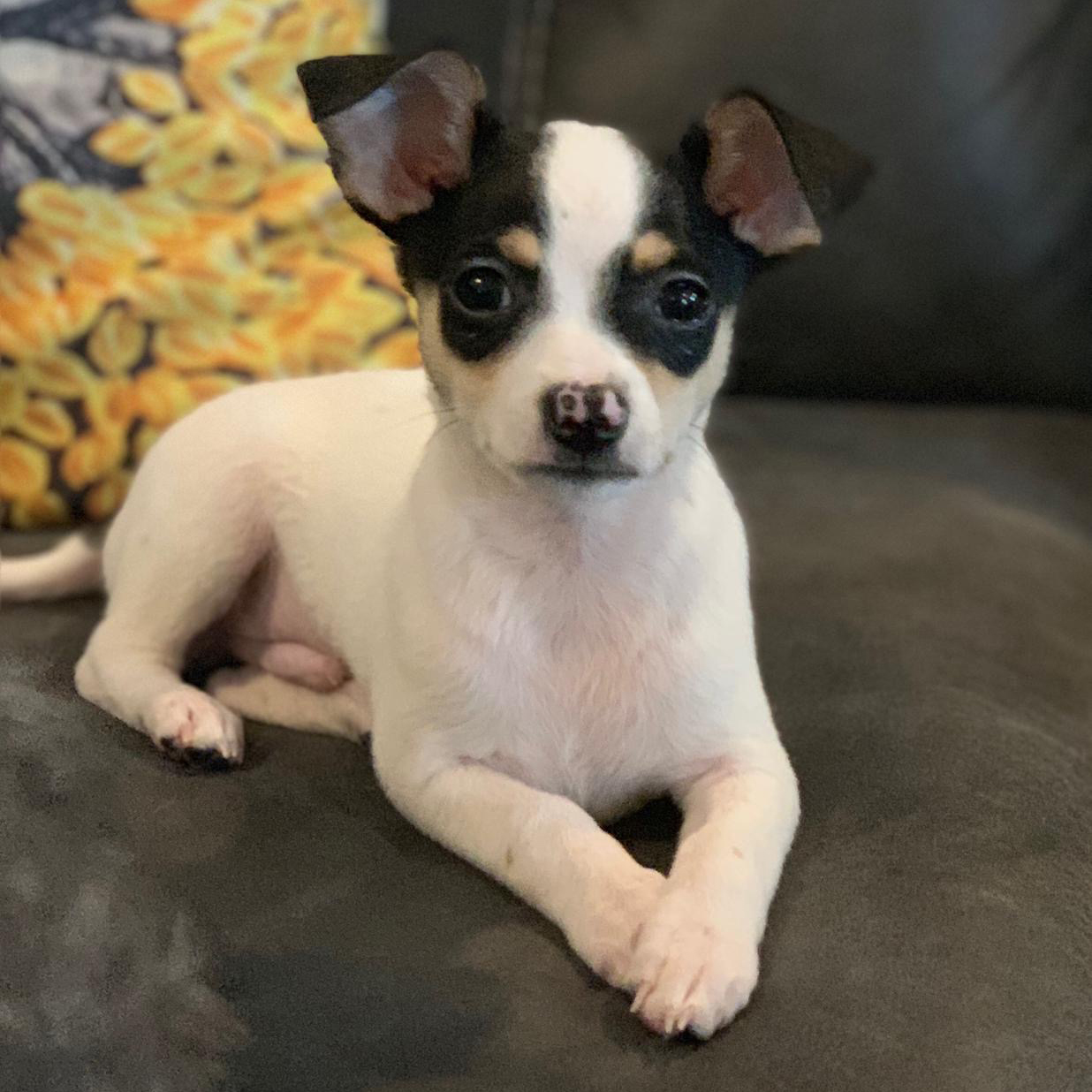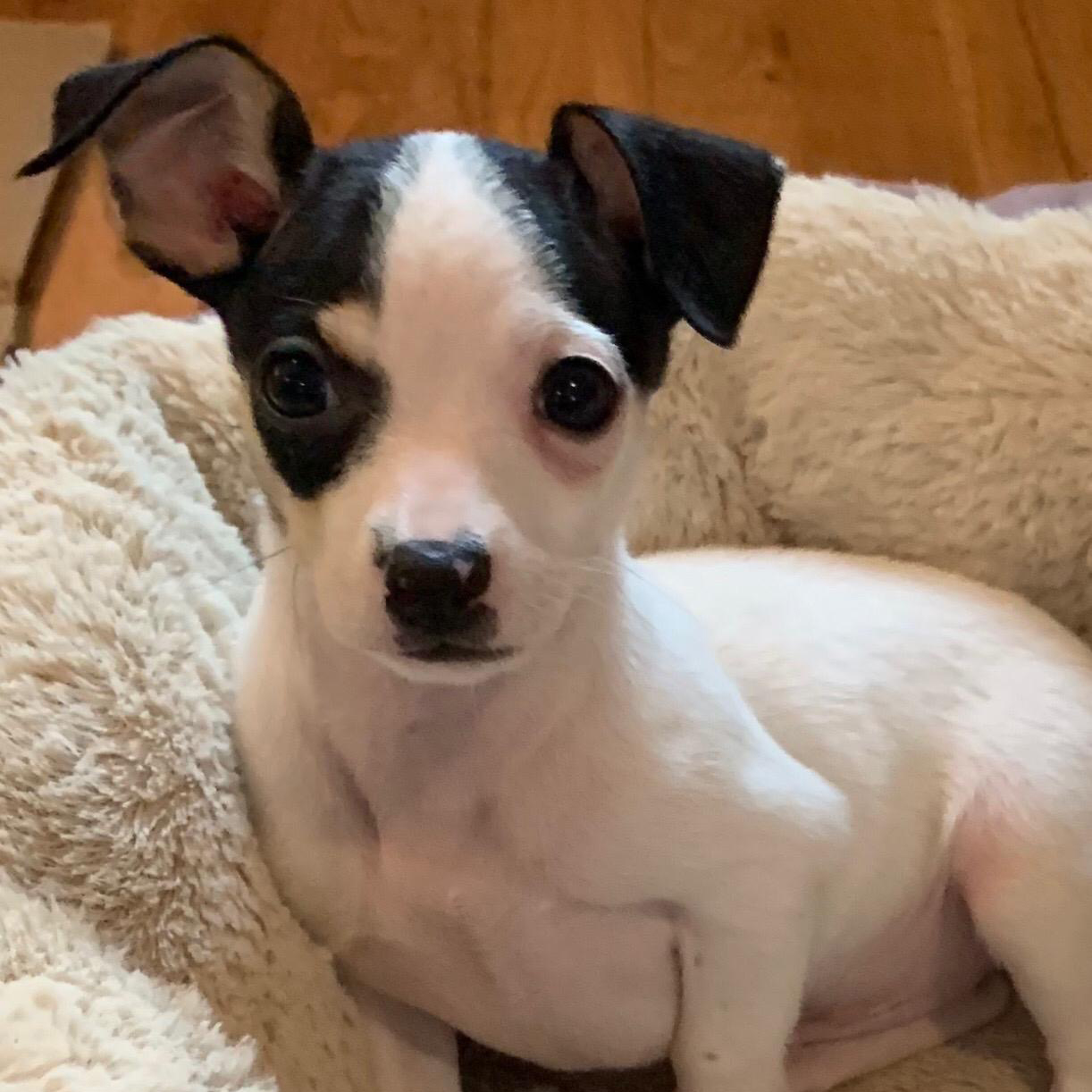 Their Stats:
Current Names: Darla, Spanky, Alfalfa
DOB: 01/27/20 
Breed: Jack Russell/Chihuahua mix
Weight: 3-5 lbs at intake
 
Cute and playful

Potty training in progress

Leash training in progress
Their Story:
Meet our Little Rascals! We were able to rescue 3 out of the 5 puppies in this litter. A dog-lover spotted a yard-sale ad offering free puppies. Knowing that this often does not end well for dogs/puppies, she went to see if they would allow her to take them to a reputable rescue group. When she arrived at the yard sale, there were only 3 puppies left and the people were glad for her to take them. These poor tiny pups were full of worms . . .They were coughing them up and having a tough time. Once we dewormed them, got them bathed and got them started on good nutrition, they filled out and started enjoying life in their wonderful foster home.
Alfalfa (male) is the runt, weighing in at only 3.4 lbs. His brother, Spanky, leads the pack at 4.4 lbs. Sweet Darla weighs 3.8 lbs. It is difficult to estimate, but we think that they will be approximately 8-15 lbs when fully grown. Their adoption fee is $350 and includes their spay/neuter, microchip, Bordetella vaccine, DAPPv vaccines, deworming and other vetting. If you'd like to welcome one of these Little Rascals into your family, please fill out an adoption application.
Last update: April 2, 2020