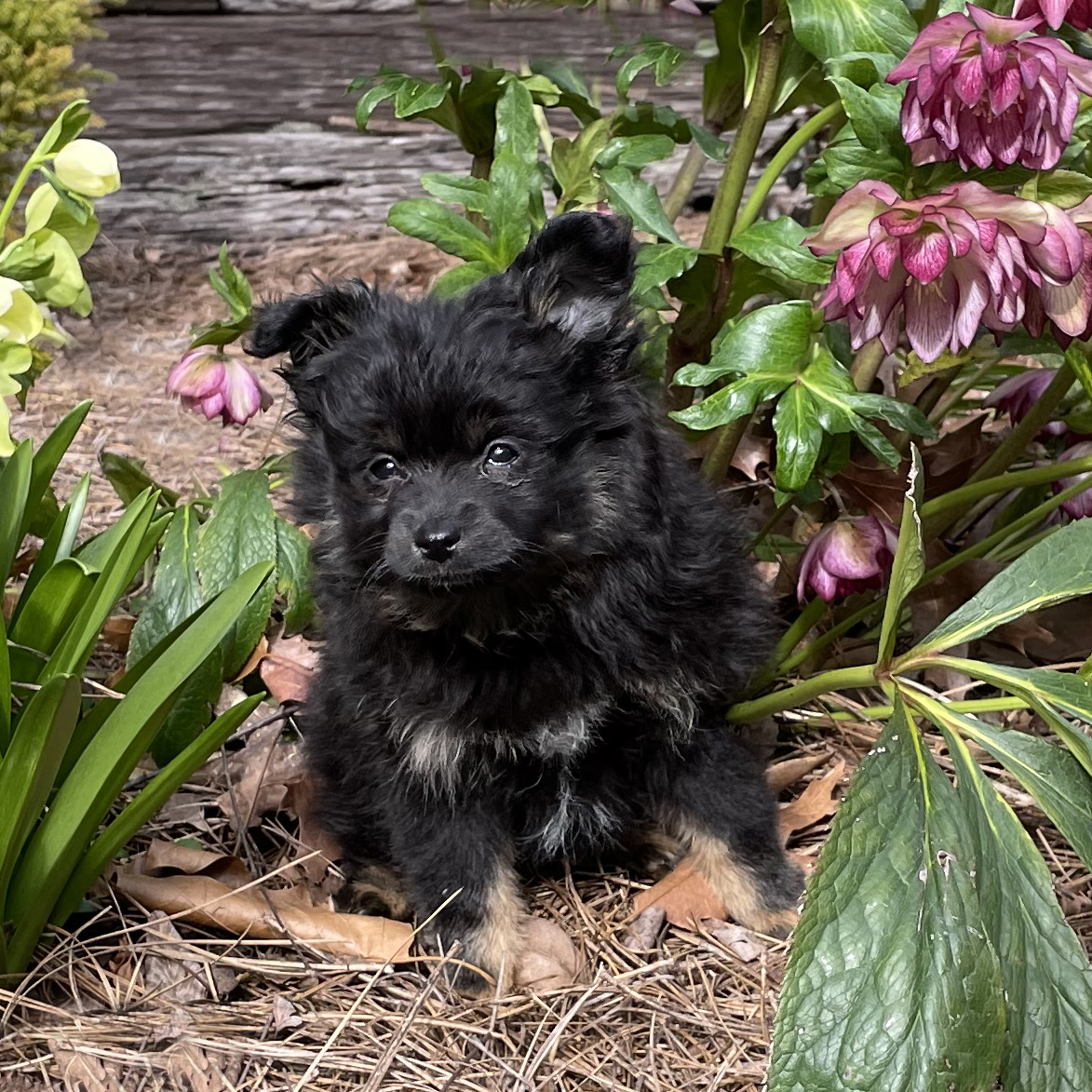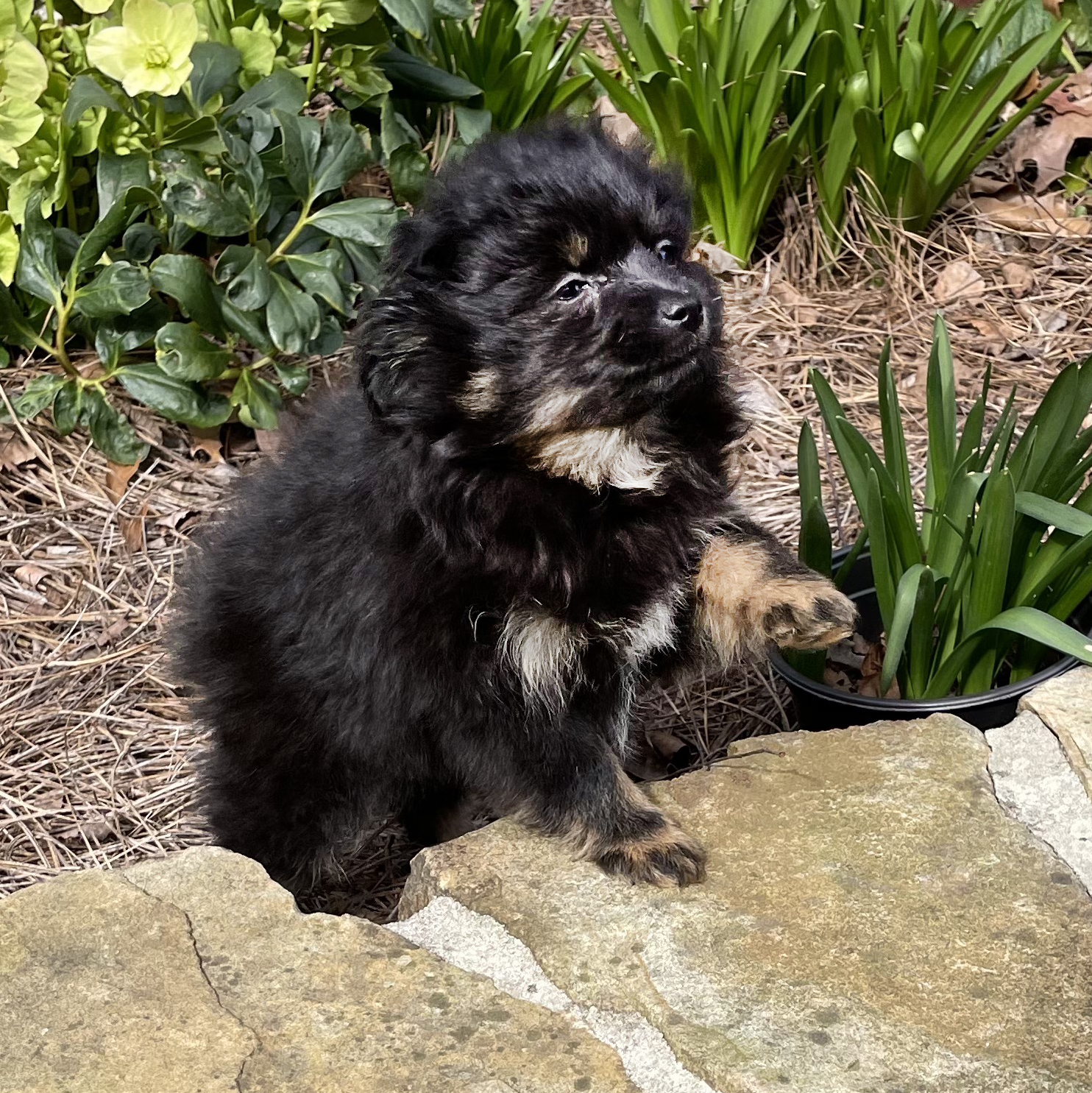 Kizzie at a glance…
Age:
10 weeks
Breed:
Mini-Aussie/Pomeranian mix

Weight:
3 lbs

House-trained:
working on pad training

Introducing Kizzie . . .
Tiny Kizzie is our newest Refuge Rescue girl. We got her from a grandmother who often keeps her grandchildren. The kids played too rough with her and she realized that this is not the time to have a small dog in her home. 
Kizzie is 10 weeks old and weighs less than 3 lbs. Her mom is a tri-color, 15 lb. mini-Australian Shepherd and her dad is a 7 lb. black Pomeranian. She is NOT low-shedding or hypo-allergenic. But she IS adorable and super playful. She is doing well with her pad training and is so cute walking on leash with her foster siblings. 
Kizzie is in a foster home and will be spayed in 3-4 weeks. We will start accepting adoption applications this week.
Last update: March 7, 2021