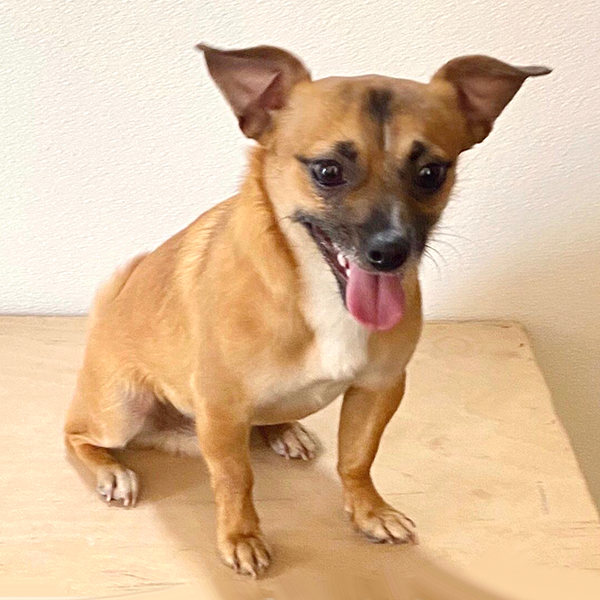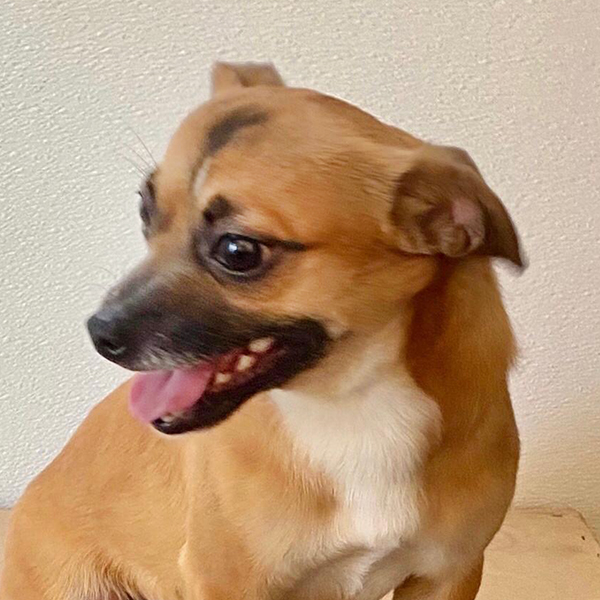 His Stats:
Current Name: Journey
Age: 18 months
Breed: Marvelous Mix
Weight: 10 lbs
Eager to make friends
Playful 
Walks well on leash
His Story
𝗝𝗢𝗨𝗥𝗡𝗘𝗬 𝗡𝗘𝗘𝗗𝗦 𝗔 𝗙𝗢𝗦𝗧𝗘𝗥 𝗜𝗠𝗠𝗘𝗗𝗜𝗔𝗧𝗘𝗟𝗬
Since our kennel is closed due to COVID-19, in order to help Journey, we need a foster home for him. 
Journey is estimated to be 18-months-old and he weighs about 10 pounds. He's spent much of his short life tied to a tree. Hating his frustrating life, as all chained dogs do, he worked constantly to escape his tether and would run about the neighborhood. He'd continually escape and show up at one particular dog-friendly house. He'd discovered love and attention – and he decided that was the life he wanted. The neighbor offered to take him in – and then got in touch with an animal advocate that works closely with us. 
This boy needs some serious saving… We want to make sure he never again experiences a neglectful, lonely, shackled life. He needs and wants to be part of a loving family.
Journey is very sweet and cute. He's big on personality, long on the back – and short on the legs. We have no idea what his breed mix is – but there's likely a whole bunch of various and sundried canine DNA in this little body; we think he's a veritable whirlwind of assorted doggy DNA. LOL. He loves people and he enjoys being loved. He's playful, too. 
Initially he was terrified of big dogs, but his rescuer has a large dog and he is now more comfy with big guys. It just takes him a little time to trust them. We're unsure of his housetraining skills, but we assume he'll be a work in progress. We don't know about his feelings about cats at this time.
Journey's adoption fee is $300 and includes his neuter, microchip, Bordetella vaccine, DAPPv vaccines and other vetting. If you'd like to meet this great little guy, please complete an application today.
Last update: June 14, 2020