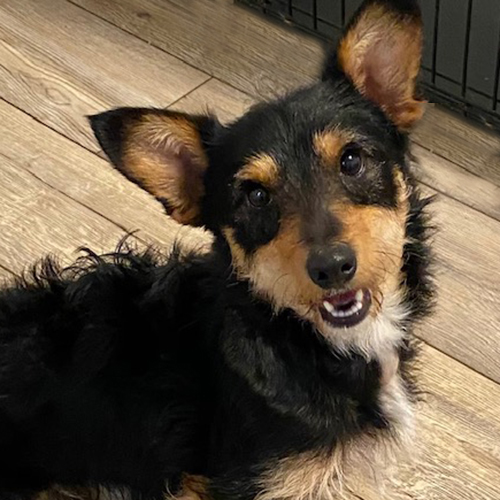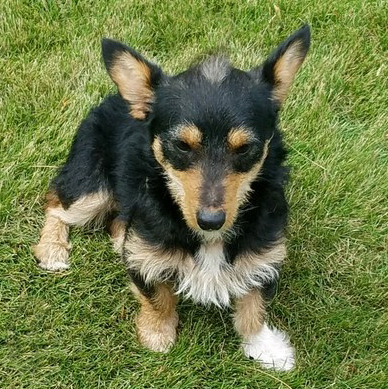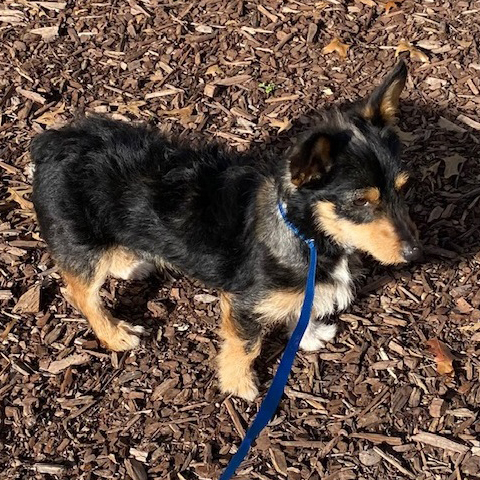 Fischer at a glance . . .
Age:
Approximately 3 years
Breed:
Appears to be terrier mix
Weight:
20 lbs.
House-trained:
Not sure
Good with kids:
Yes
Good with dogs:
Yes
Good with cats:
Unknown
Activity level:
Medium – we are getting to know him now so he is shy
Fenced yard:
Required
Introducing Fischer!
Some Good Sarmatians found this sweet boy wandering about by himself with a horribly infected, embedded collar. He'd been tethered inappropriately and illegally; he was in pain. Animal Control got involved and he was taken to the shelter where he received treatment for his injuries.
The nice people who initially found him have been advocating for him. They described him as extremely friendly and asked us to help him find a happy, safe and loving home once animal control released him. We met him in the shelter and signed him out a couple days ago. He's a really sweet and nice boy! And his neck injury looks much better!
We're calling him Fischer. He's a wonderful little guy… lovable and engaging. He's done well with all the dogs he's met. He is proof that great things come in small packages. He exudes cuteness. We believe he's around 3 years old and he weighs about 20 pounds. We have no clue about his breed mix… some mix of small terriers is likely. He's pure cute though.
Fischer needs a foster home immediately! He can only stay in his temporary foster home another couple of days; then he has nowhere to go! Can you help? Click here to apply as a foster. If we've already approved you to foster for us, shoot us a message.
His adoption fee is $400 and includes his neuter, Rabies vaccine, Bordetella vaccine, microchip and other vetting.
Last update: November 26, 2020