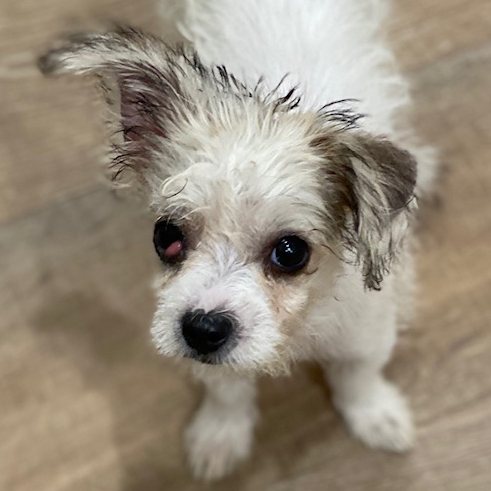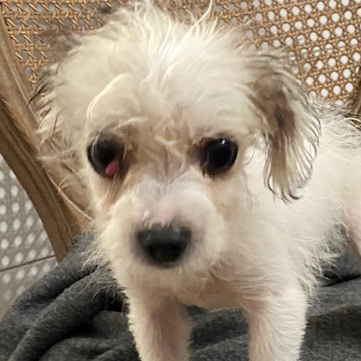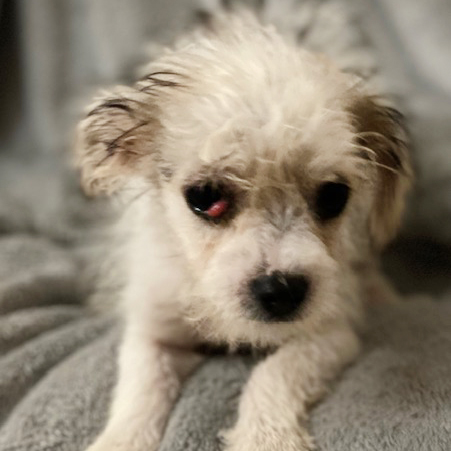 Champ at a glance…
Current Name:
Champ
Date of birth:
6/14/20
Breed:
Shih Tzu/Chihuahua

Weight:
5 lbs.

House-trained:
not yet
Good with kids:
yes
Good with dogs:
yes
Likes cats?
yes
Activity level:
Mellow but active
Fenced yard:
Not a requirement but helpful
 
Say hello to a little Champ . . .
We aren't sure of his breed mix, but Champ has physical characteristics of shih tzu and chihuahua. He weighs less than 5 pounds and we were told that he was born 6/14/20. He and his brother were dumped out on a deserted road in the pouring rain. Luckily some awesome teenagers saw it happen, so the pups were brought to safety right away. The brother was adopted and the advocate asked us if we could help this little guy. He's teeny tiny and has a significant cherry eye that will require surgery soon.
He didn't have a name so we just started calling him "champ" when working with him – and it stuck. He's feeling much better now that we've rid him of worms and fleas. He's a gentle, sweet boy who likes to follow you and other dogs around. His adoption fee is $450 and includes his neuter, microchip, Bordetella vaccine, deworming and other vetting. If you'd like to meet Champ, please complete a Refuge Rescue application. 
Last update: September 5 2020