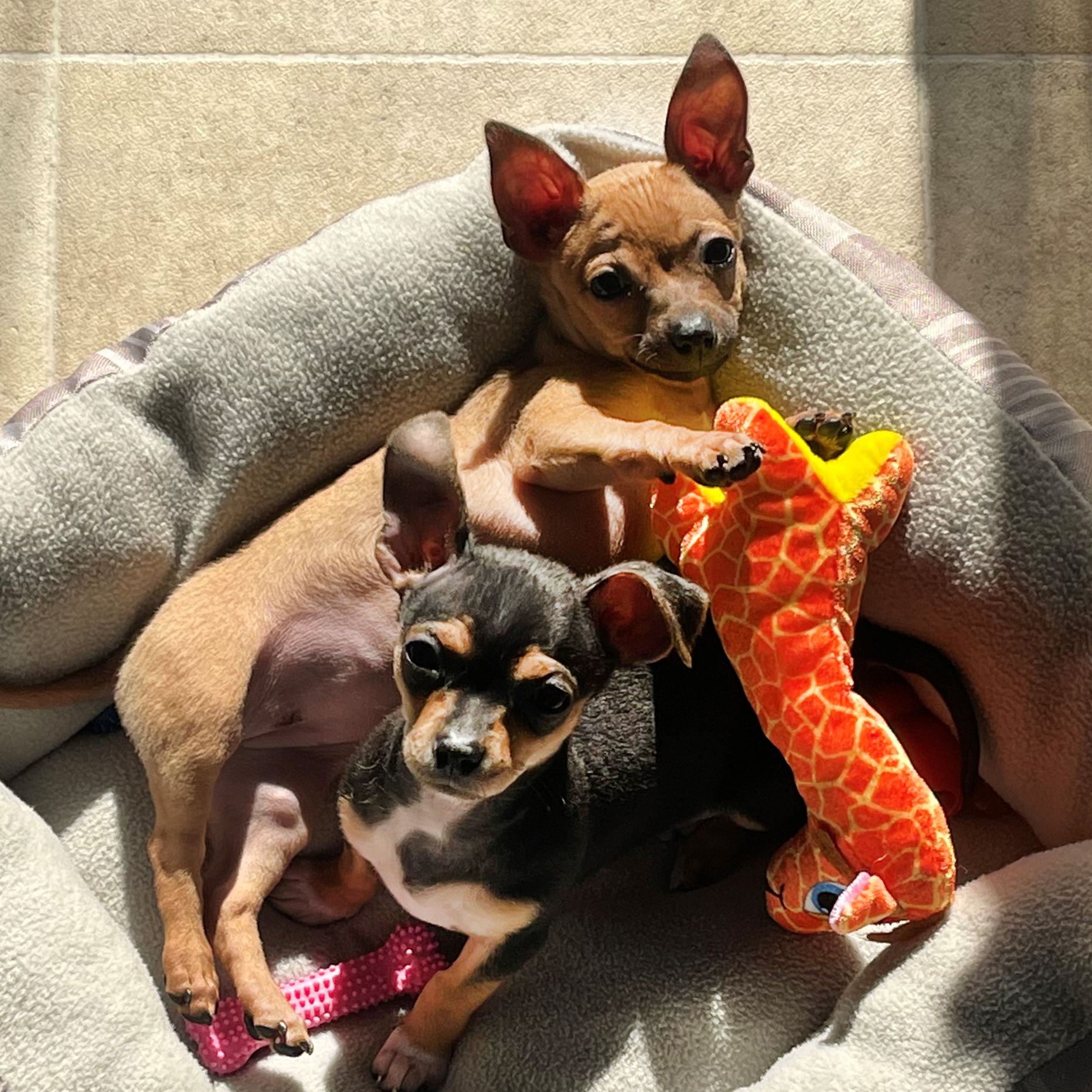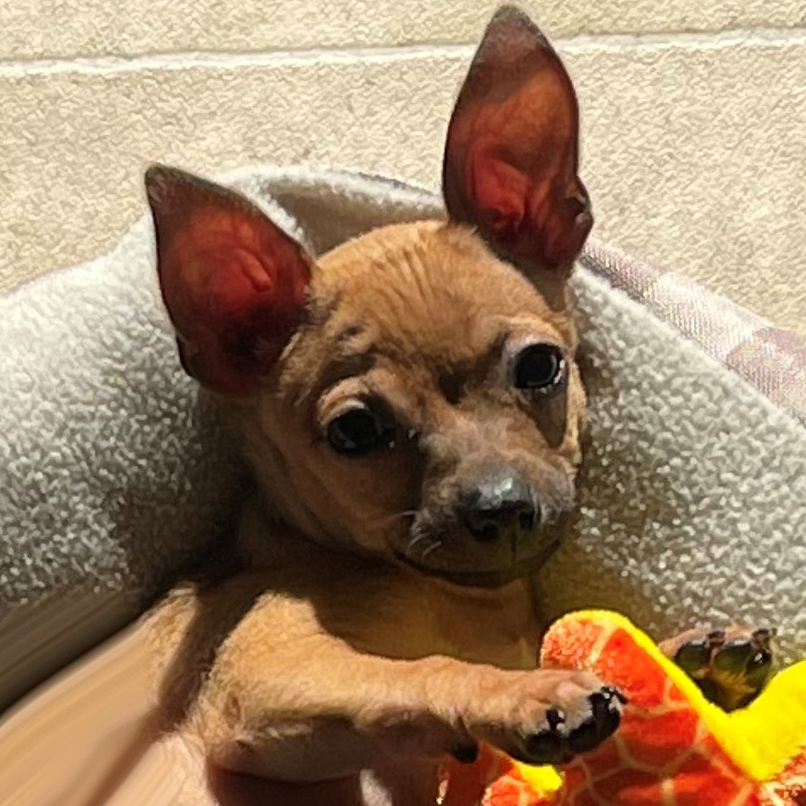 At a glance…
Binky (tricolor) & Chicklet (tan)
Date of birth:
3/4/2021
Breed:
Teacup Chihuahua

Weight:
4 lbs

House-trained:
Working on it

Good with kids:
12 years or older

Good with dogs:
Yes
Likes Cats:
If playful
Introducing Binky and Chicklet . . .
Binky and Chicklet are bonded teacup chihuahua sisters. It's easy to see why these girls need each other. They both LOVE to play and their favorite playmate is each other. They get along well with other dogs they have met, as well as playful kitties. Because they are so young and playful, it is best if other pets in the home (if any) have compatible energies. These girls think everyone is their friend! They are adorably spunky and love to give kisses. They entertain everyone with their silly antics. Chicklet takes on the role of big sister and is always the first to learn a new trick or command. She loves to please her people and Binky is catching on too! 
They are still in the process of potty training and are making great strides! They regularly use the pee pads and always potty when they go outside but, mistakes are still expected. These girls are super tiny and have tiny bladders so it is important to stay vigilant with their potty training and provide them with opportunities throughout the day.
Due to their small size, young children would not be ideal. Binky and Chicklet have done well with older, experienced children who understand proper dog handling. The girls are also still going through the teething phase and need lots of chew toys to promote proper behavior and avoid inappropriate chewing. They have grown into amazing, sweet, and smart pups in their foster home and are eager to continue learning and loving in their new home. 
Their total adoption fee is $1000 and they are spayed, microchipped, vaccinated, dewormed, on monthly flea/tick and heartworm prevention, and healthy! All medical records are transferred on the date of adoption. The adoption fee is non-negotiable. Applicants are chosen based on the best fit and not a first come, first serve basis.
If you are ready for the commitment of owning teacup chihuahuas and have time to devote to them, please complete a Refuge Rescue application. 
Last update:
June 23, 2021