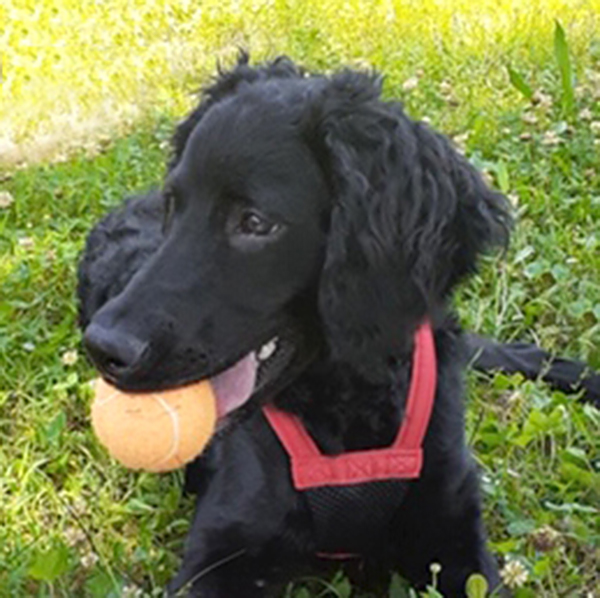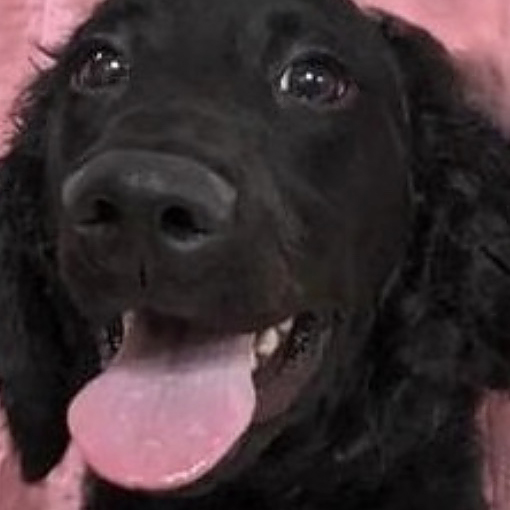 Her Stats:
Current Name: Bailey
Age: 6 months
Breed: Lab/Poodle mix
Weight: 40 lbs.
Super shy but sweet
Great with other dogs
Energetic but responsive on leash
Potty training in progress
Her Story:
𝗪𝗘𝗟𝗖𝗢𝗠𝗘 𝗕𝗔𝗜𝗟𝗘𝗬
Bailey is a doodle. For those of you not in the know about such things, we are not suggesting that she is something someone absentmindedly scribbled on a piece of paper. She's a living, breathing, silly pup. We checked to make sure. 🙂 Her previous owners were told she is a Lab, Poodle mix – a Labradoodle. We're not sure what happened with her gene makeup and mixture, but we think she was likely stirred and not shaken, so to speak. It's as though the 'mix" didn't really, well…. Mix.
.
From the tip of her nose to the top of her head, she's Lab. From her ears on back to the tip of her tail, she's all poodley – curls galore! She's business up front and party in the back! The girl's got some serious curls! (Several of us think she looks more like a Flat Coated Retriever and Poodle mix, but we'll go with what owner was told.)
Her personality is simply adorable! She's sweet and super shy – a bit jumpy, actually though. But she's happy and funny, too. There's nothing more precious than watching her carry around her babies (her stuffed animal toys). Soooo cute! She's not all worldly and well-traveled, so she'll need a calmer, patient family to help her get comfy and brave with all the new scary stuff she hasn't experienced yet. 
Forty-ish pound Bailey was surrendered to us when her family moved and couldn't afford the new place's pet deposit. It's probably not so bad of a thing, because her owner's schedule also changed so she was spending most of the day crated. Although she's 6 months old, when it comes to housetraining and manners, she's more like a young pup. She just hasn't had the training most family dogs have by 6-months-old. She'll pick it all up pretty quickly though… she just needs some patient guidance.
If you would like to meet Bailey, click here to download the adoption application.
Last update: June 1, 2020