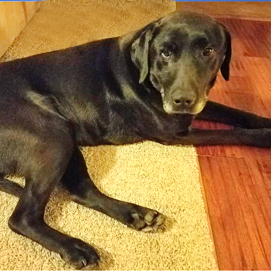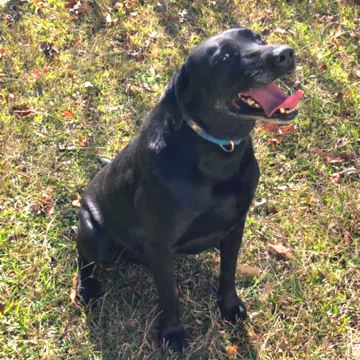 His Stats:
Current Name: Coal
Age: 8 years
Breed: Lab mix
Weight: 75 lbs.
Relaxed and friendly
Walks well on leash
Sits nicely when asked
House trained
His Story
𝗜𝗡𝗧𝗥𝗢𝗗𝗨𝗖𝗜𝗡𝗚 𝗖𝗢𝗔𝗟
Coal found himself in a bad spot when his elderly owners were no longer able to properly care for him. We saw a rescue posting asking for help, saw his precious face, and we immediately said yes!We've had him less than a day and we can't say enough nice things about him. He's been friendly to all of the people and dogs he's met so far. He even let us clean his ears 3 times over a 2-hour period (they were a bit gunky and dirty) and all he showed was appreciation. He has some minor scarring and hair loss on the back of his ears, so they've likely bothered him for a while. He seems quite pleased with his nice clean ears now. 🙂
He got to go home with his foster mom within a few hours of coming in. She says he loves going on walkies and is housetrained; he patiently waits at the door to signal to go out. She says he's definitely a people person – and always wants to be near his human. We'll do a more detailed post when we know more about him.Coal is 8 years old. We will have him heart worm tested and vetted this week. He will be neutered and microchipped as soon as we can get him on the schedule. He weighs 75 lbs. His adoption fee is $300 and includes his neuter, microchip, Rabies vaccine, Bordetella vaccine and other vetting.
If you are interested in meeting Coal, please complete an application today.
Last update: May 11, 2020