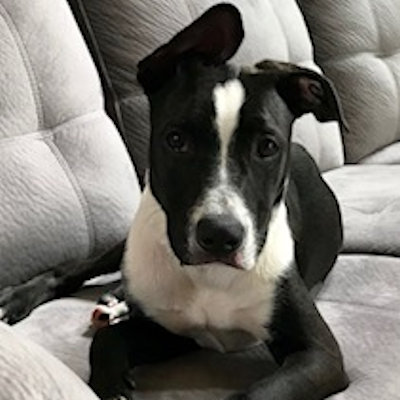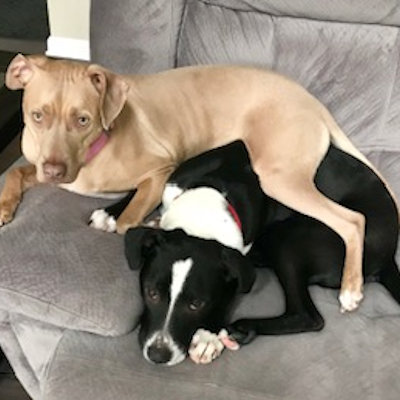 Stats:
Current Name: Flint
Age: January 23, 2018
Breed: Lab / Pittie Mix
Weight:  42 lbs
Neutered

Gets along with other dogs
His Story:
Flint is a super sweet boy who loves other dogs and he really loves his people. He's a sensitive kid – he doesn't like lots of noise an commotion, especially things like our noisy kennel and loud truck engines. He is a big 60 lb. teddy bear who loves to chill out and to be near you. Don't get us wrong  . . . Flint does enjoy playing. He is great with one of our special needs kennel residents and they run and wrestle, but he always knows not to get too rough. That's super special because Flint has some challenges of his own.
Flint has a condition known as Lateral Patella Luxation on both of his rear legs. In layman's terms, it means that his kneecaps are dislocated. To correct the problem, which we have been told is probably genetic, he will need surgery to realign and repair how his kneecaps fit and work. Currently, his doctor tells us that he is not in pain, but he walks with his knees bent inward. He still runs and plays like any other young, active dog. The veterinarian does recommend that Flint has surgery soon, as this type of problem will likely lead to him becoming lame and painful as he ages. 
The surgery will reconstruct the bony structures and soft tissues that surround each knee and create a deeper femoral groove to allow the kneecap to stay in its normal position.
Last update: January 23, 2019