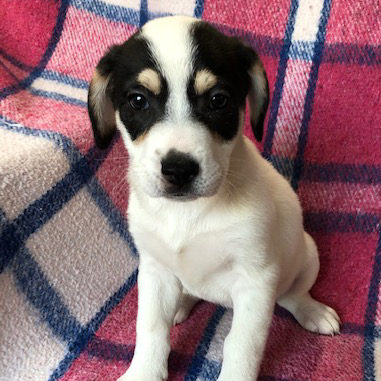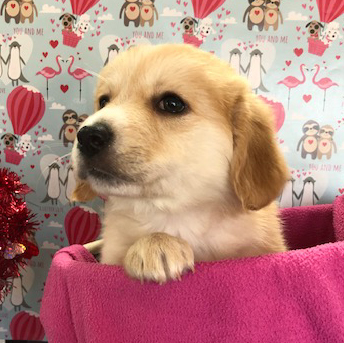 Their Stats:
Current Names: Amber, Gemma, Micah, Opal, and Perry
DOB: 11/21/19
Breed: Shepherd/Aussie mix
Weight: 7-8 lbs at intake
 
Sweet and friendly
Unafraid – very socialized
Irresistible
Will be spay/neutered soon
Their Story:
𝗠𝗘𝗘𝗧 𝗧𝗛𝗘 𝗧𝗥𝗜𝗡𝗞𝗘𝗧𝗦:  We received a request asking us to help five "shepherd x aussie" mix puppies. Since we're still seeking homes for members of two other recently rescued litters, we weren't sure we could help since our usual puppy foster homes still have pups in them waiting to be adopted. We are also already working to save a litter of chihuahua mix puppies, and we didn't have committed foster homes for them yet either. So, we took a deep breath, crossed our fingers and we posted for help… And our incredible followers came through! We have offers for foster to cover both new litters of puppies!!!  So… meet The Trinkets! They're wonderful gems of puppies: Amber, Opal, Gemma, Micah and Perry! We are truly unsure of the puppies' breed mix. Three of the pups are longer furred and wonderfully fluffy. And two are short-haired and a little bit beagle-y looking. They are all adorable and sweet.
The Trinkets were born 11/21/2019 and weigh around 7-or-so pounds each. They'll be ready to be adopted soon. If you'd like to adopt, please fill out an application with the link below. The adoption fee is $350 and includes the spay/neuter, microchip, Bordetella vaccine, booster vaccines, deworming and other vetting.
If you would like to adopt one of these cuties, click here to fill out the adoption application.
Last update: January 31, 2020