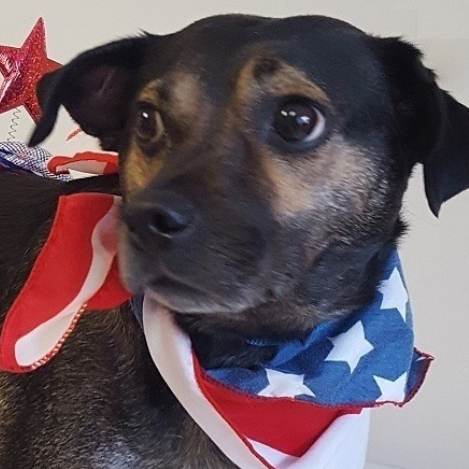 Her Stats:
Current Name: Sadie
Age: 4 years
Breed: Terrier mix
Weight: 22 lbs.
Plays well with other dogs/puppies
Her Story:
Sadie is a super cool dog! She is a big dog in a small body….. she plays ball like a big dog, hikes like a big dog and is perfectly comfortable in our playgroup with big dogs. So maybe you would like to add a large dog to your home but circumstances only allow for a small breed dog? Sadie is your girl. We rescued Sadie, her boyfriend Sam and their 3 adorable puppies together from a neglectful home that let them all run free.. We found Sadie a great home last year but she recently came back to us due to a serious medical issue that her adopter is experiencing. Her family couldn't care for her any longer.  
Sadie is 4 years old and absolutely loves to play ball. She always has no less than 6 balls gathered around her. She is spayed, microchipped, vaccinated and current on heartworm and flea prevention. Cute as can be for sure! If you are interested in meeting Sadie, please fill out an adoption/foster application or send us a message.  Sadie's adoption fee is $250 and includes all vetting. 
Last update: July 10, 2019